Samaritan's Purse helps a tradesman rebuild his business and reunite his family after being displaced by conflict.
Livelihood and Vocational Projects
013970
Even though his country remains torn apart by conflict, Rashad is not letting war have the last word.
Four years ago, armed groups entered his Syrian hometown, forcing Rashad and his family to flee with only what they could carry. Leaving behind the cinder block factory he owned, the family lived in abandoned schools for a season and were separated from one another for years because they lacked adequate housing. Today, however, the family is reunited because Samaritan's Purse helped Rashad establish a new factory that provides enough support for his loved ones to live together again.
Rashad's business sits just off the main road in his city and it bustles with production and a sense of community.
His employees periodically break from their work of making blocks to offer guests cardamom coffee; then they sing together as Rashad plays the bouzouk, a traditional stringed instrument. With business and relationships thriving, these good days for Rashad are reminiscent of long ago.
Good Beginnings, Hard Interruptions
Twenty-eight years ago, Rashad began working in a factory making tiles and cinder blocks. After serving for a while as a day laborer, he worked his way up to owning his own shop. Surrounded by his family and working in a profession he enjoyed, Rashad felt fulfilled in his life and work.
But all that got upended when armed factions arrived in his town. His family of nine scrambled to flee for their lives and found refuge in an abandoned school close by. The fighting soon came there, too, causing them to move to another abandoned school further away.
Their lives filled with uncertainty, so Rashad, as the head of his household, quickly set out to find a way to provide for his family. He soon found work in his trade and the owner of another cinder block factory offered to rent him a room. This accommodation was a gift, but it was far too small for his entire family to live there. Rashad then made the difficult decision to send his family members to different cities to stay with relatives.
Their lives filled with uncertainty…
In the long months the family was separated, Rashad concentrated on trying to make enough money to bring his family back together again.
Business Restarted
One day during this lonely period, Rashad saw an ad for Samaritan's Purse Business and Apprentice Program. His past experience and drive to provide for his family made him a perfect candidate. Soon accepted into the program, Rashad received startup funds and business management training that equipped him for his task. After he submitted a business plan, he quickly opened his own shop again.
"I learned a lot from the training course in terms of dealing with customers, understanding market trends, calculating costs, revenues, and business management," Rashad said. "And I started getting to know other people from different professions in the course. The atmosphere of the training was wonderful."
"The atmosphere of the training was wonderful."
Samaritan's Purse staff immediately knew that Rashad was not an average course participant. He quickly excelled, being highly skilled in people management and organizing his new shop.
"I have two workers at the workshop, and my relationship with them is excellent," Rashad said. "I offer skills training to them, and I feel happy then they want to truly learn and work. Our relationship with each other is like friends."
Family Ties Strengthened
Now that he is leading his business again, Rashad is pleased with all the extra benefits that have come his way.
"I have also become a more effective member of society in terms of relying on development and creativity skills to perfect my profession. This makes me proud of myself and gives me assurance."
His father's heart rejoices that they are all together again.
Rashad is especially grateful that his new income allowed him to secure much-needed medical care for his wife and to rent a home sufficient for his entire family to live with him. His father's heart rejoices that they are all together again.
Samaritan's Purse counts it a privilege to help restore family ties like these in Syria. Rashad is just one of 24 business owners who have benefited from this program.
Please pray for these Syrian families to continue to move forward after all they have been through and for Samaritan's Purse staff to serve them well in Jesus' Name.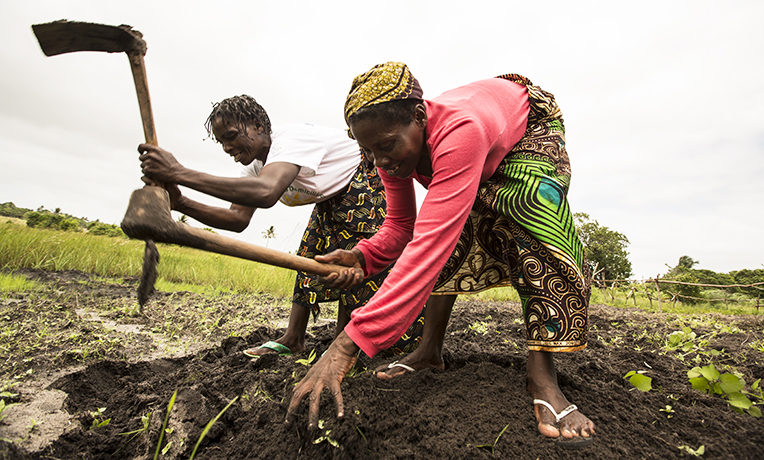 Livelihood and Vocational Projects
By improving farm and garden harvests, increasing the productivity of livestock, opening up access to markets, and providing training in business and job skills, we help households and communities make the transition from subsistence living to income generation, securing a better future.
---
Livelihood and Vocational Projects 013970