Volunteers are serving homeowners in Kula, Hawaii, where residents watched helplessly as homes burned.
U.S. Disaster Relief
013622
Samaritan's Purse volunteers are hard at work in the aftermath of wildfires in Maui, Hawaii, that destroyed more than 2,000 homes and other structures. Homeowners in Kula had to watch helplessly as homes went up in flames and water supplies ran out.
As our teams sift through the ashes, they are reminding homeowners that God sees them and loves them.
"We're here for one reason, and that's to share the love of Jesus Christ," said volunteer Cliff Dudley. "There's nothing better."
WATCH THE VIDEO ABOVE
Residents are expressing gratitude for volunteers helping in Jesus' Name.
"I'm smiling in the midst of a tragedy because I have so much hope. I'm so uplifted by your goodness. I can't thank you enough. This physical work is so daunting," said Kula homeowner Donna Waters. "These are the sweetest, kindest, most compassionate, most giving people I believe I've ever met."
Join us as we continue to pray for those impacted by the Maui fires and by other disasters where Samaritan's Purse teams are at work, serving hurting homeowners near Spokane, Washington, and in hurricane-damaged areas of the Southeast.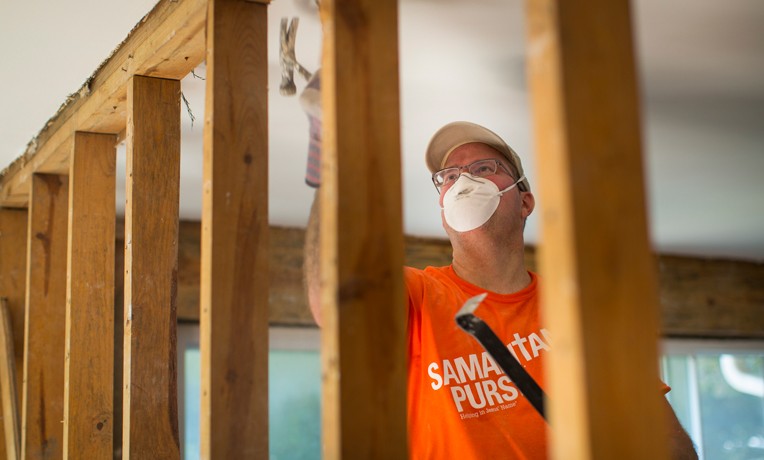 U.S. Disaster Relief
Samaritan's Purse mobilizes and equips thousands of volunteers to provide emergency aid to U.S. victims of wildfires, floods, tornadoes, hurricanes, and other natural disasters. In the aftermath of major storms, we often stay behind to rebuild houses for people with nowhere else to turn for help.
---
U.S. Disaster Relief 013622