Our livelihood efforts in Yemen are helping improve life in impoverished villages.
Livelihood and Vocational Projects
013970
Shikhah will never forget the night when the war crept closer than it ever had. She heard artillery fire and feared that her home would be next. Her children were terrified and wouldn't stop crying. The family could only wait—they had nowhere to go. Shikhah was relieved when morning finally came, and they were still alive.
The yearslong civil war in Yemen has produced many trauma-filled days. Even when the fighting isn't at their doorstep, families can't escape the day-to-day reminders of the ongoing conflict. The cost of living has skyrocketed, and the value of local currency has plummeted. Critical water sources have been destroyed, and health services continue to be disrupted.
"Everything is very expensive. We are trying to live with whatever we have," Shikhah said.
Jobs are hard to come by, even as daily laborers. Shikhah has been the sole provider for her family ever since her husband died 15 years ago. She had tried raising goats for income, but most of them died of disease and she didn't know how to prevent it. She was struggling to provide the basics for her children, including food.
"I cried a lot when my goats died," she said. "I didn't think anyone was going to help anyone like us."
Shikhah was thrilled when she met the Samaritan's Purse team implementing a livelihoods project in her community to help impoverished families. As with other beneficiaries, we provided her with three female goats and a male goat for breeding. We also provided livestock training, so that she would better understand how to care for her animals and prevent illness.
Selling the offspring means Shikhah will finally have a reliable income source. "I'm going to buy food for my children and medicine if they get sick," she said.
"I'm going to buy food for my children."
Akram Amin, Samaritan's Purse country director in Yemen, said the goat project is meeting a critical need for people who live outside the city and are sometimes neglected. "There are many poor families in the area, and one of the top needs is agriculture," he said.
He explained that the goat project is unique because it is setting up future generations for success. "We are working from our heart. We are adopting strategic, sustainable interventions, which look to the future."
A Brighter Tomorrow
Salem was doing his best as a daily laborer but it wasn't enough to make ends meet, especially with the staggering rise in prices. "My salary is almost nothing," he said. "There are no jobs because of war. We are living in a very difficult situation."
He was desperate to be able to care for his nine children but didn't know where to turn for help.
"I felt very relieved when I knew I was one of the goat beneficiaries," he said. "In the training, they taught us how to feed the goats and how to give them a living space. I've tried to apply everything I've learned to give the goats a good environment."
Salem plans to sell the goats for income. "I am very excited. I am waiting every day for the goats to give birth," he said.
He described the goat project as a "treasure" and one that will dramatically improve his living situation. "I can give my sons and daughters better food."
Please pray for the continued work of Samaritan's Purse in Yemen.
READ MORE encouraging stories about our Livelihoods projects.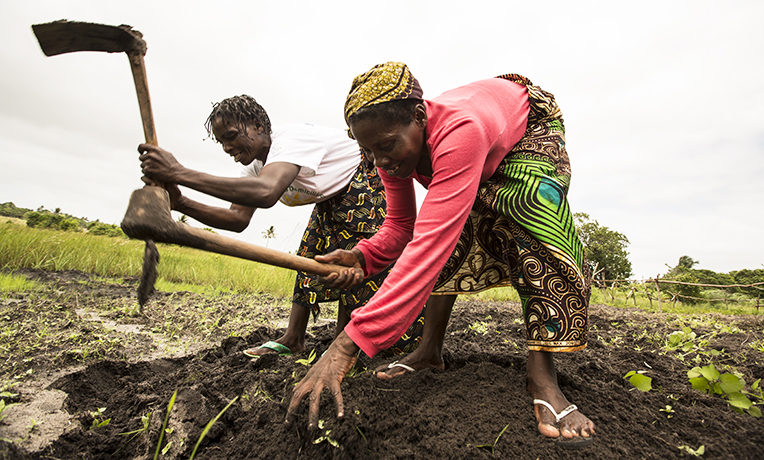 Livelihood and Vocational Projects
By improving farm and garden harvests, increasing the productivity of livestock, opening up access to markets, and providing training in business and job skills, we help households and communities make the transition from subsistence living to income generation, securing a better future.
---
Livelihood and Vocational Projects 013970