Our Disaster Relief Unit has arrived, and hundreds of volunteers are responding after tornadoes left at least 23 dead in southeastern Alabama.
U.S. Disaster Relief
013622
March 7 Update: Over the past couple days, more than 200 volunteers have served Alabamians in Jesus' Name. Today workers continue to assist Lee County homeowners.
—
Samaritan's Purse is responding after a powerful storm spawning dozens of tornadoes ripped through Lee County, Alabama, Sunday evening, killing at least 23 people and leveling entire neighborhoods. This is among the deadliest storms to strike the state in many years.
We have deployed staff along with a tractor-trailer stocked with tools and supplies to the tornado-ravaged area.
"Alabama families are hurting this morning—the devastating tornadoes killed 23 people and destroyed homes," said Franklin Graham, president of Samaritan's Purse. "We are on the ground providing all the help we can while reminding families that there is still hope. Please pray for families impacted and for first responders who continue to search for people who are still missing."
Please pray for the many hurting homeowners and for our Disaster Relief teams and volunteers as we respond.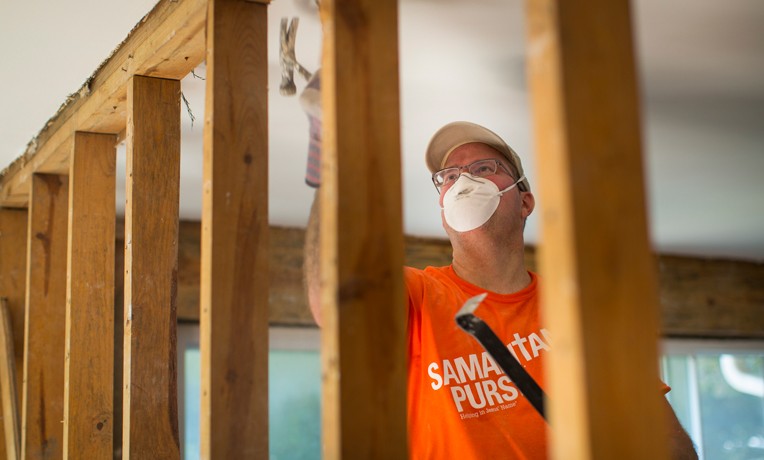 U.S. Disaster Relief
Samaritan's Purse mobilizes and equips thousands of volunteers to provide emergency aid to U.S. victims of wildfires, floods, tornadoes, hurricanes, and other natural disasters. In the aftermath of major storms, we often stay behind to rebuild houses for people with nowhere else to turn for help.
---
U.S. Disaster Relief 013622