Samaritan's Purse airlifts additional supplies for Typhoon Haiyan victims in the Philippines
A 747 cargo plane carrying nearly 8 million square feet of plastic sheeting to provide emergency shelters for victims of Typhoon Haiyan and a helicopter to transport mobile medical teams to remote, storm-damages areas arrived on schedule in Cebu City in the Philippines on Sunday—but not without incident.
The plane departed from Charlotte, N.C., on Friday. When it landed in Anchorage to refuel, it was found that one of the hydraulic pumps controlling the landing gear was damaged. The flight crew were told they would either need to postpone the flight or unload 40 tons of cargo. Either option meant significant delays in getting relief supplies to victims of Typhoon Haiyan.
Help Disaster Victims Around the World
By God's grace, after looking into several options, one of the local carriers happened to have the piece on stock and was willing to loan it to us.
"With that, we were able to resume flight and make it here in time," said Don Archibald, the helicopter mechanic on the flight.
Thousands of families lost their homes to the typhoon, creating a critical need for temporary shelter and transitional housing.
"News and media are gone but people are still homeless and living out in the rain," Ken Isaacs, Samaritan's Purse vice president of international projects and government relations, said when the airlift arrived. "These relief supplies will be crucial in bringing aid to the victims of the typhoon, and the helicopter will help us bring medical aid to people in the Philippines, all in the name of Jesus Christ."
Isaacs is in the Philippines to oversee the distribution of protective tarps and hand tools to families that are trying to rebuild their homes and to prepare for the construction of 10,000 transitional shelter homes that will utilize the plastic sheeting loaded aboard the 747.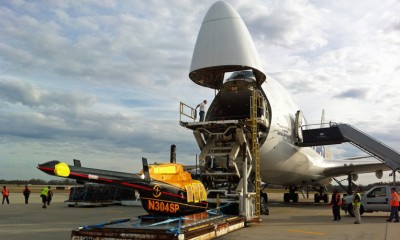 The plane also included a collection of Bibles, hymnals, and Christian books that Samaritan's Purse President Franklin Graham promised to send to Filipino pastor John Pagliawan. Graham met the church leader and prayed with him in the town of Tanauan. Wind, rain, and a 5-foot storm surge destroyed much of the Metropolitan Baptist Bible Church that Pagliawan pastors, along with its Bibles, hymnals, and church library.
Samaritan' Purse also provided a temporary tent where Pagliawan is holding church services.
"God sent us; we had to come," Graham told Pagliawan when he met with the pastor in the ruins of the church. "We will help you. We serve a good God."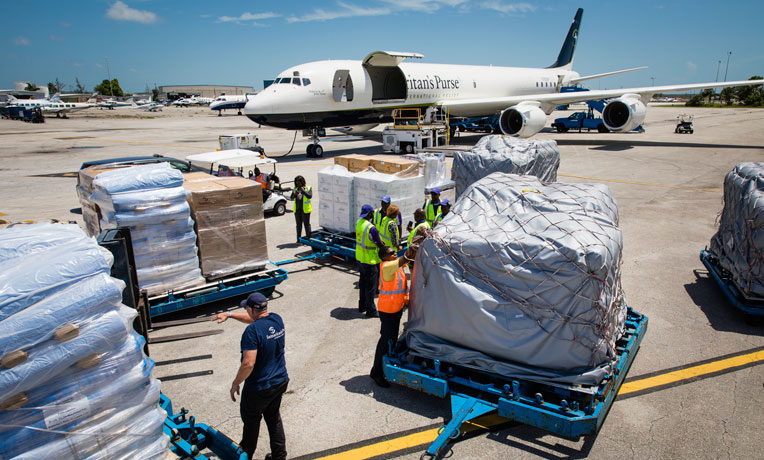 Ayuda internacional de emergencias
When natural disasters strike or armed conflict causes people to flee, Samaritan's Purse responds quickly to bring relief to those in urgent need. We can provide food, clean water, and shelter, among other necessities. One way we help in disaster situations is by handing out "family survival kits" that include warm blankets, buckets with water filters, cooking utensils, soap, and other daily essentials. For just $45, we can provide a lifeline to a family that has lost everything, to help them get back on their feet.
---
Ayuda internacional de emergencias 013310
Donación Sugerida: $45