Get Involved
with World Medical Mission
Samaritan's Purse provides a wide variety of opportunities for medical professionals to serve around the world in Jesus' Name.
World Medical Mission places Christian physicians, dentists, and other medical professionals on short-term volunteer service assignments at mission hospitals and clinics in Africa, Asia, Oceania, Latin America, and the Middle East.
Service Opportunities Available
Join hundreds of Christian healthcare professionals who have served short-term with overseas missions hospitals.
We coordinate all the details of the assignment, including:
Matching the medical professional's specialty and skill set to the needs at each mission hospital/clinic
Providing orientation and spiritual resources before and during the assignment
Arranging international travel schedules and airline ticketing
Assisting with necessary visas, permits, and other field requirements
Coordinating field housing and transportation
Find Where to Serve
You have chosen .
Please choose a hospital below for more information or apply now.
No urgent needs match the specialty you have selected.
Stay connected
with us about future oportunities.
---
We are also accepting specialists that include nurse practitioners and other nursing disciplines, physician assistants, physical and occupational therapists, and optometrists. If you do not see your specialty listed above, or if you have further questions, contact World Medical Mission at wmminfo@samaritan.org or (828) 278-1173.
Apply Now
Additional Opportunities to Serve
Surgical Subspecialty Teams

Be part of a short-term volunteer team of Christian doctors and nurses who operate in specialized fields.

Post-Residency Program

Consider our program which funds Christian physicians who have been called to career medical missions.

Biomedical Technology

Help ensure that overseas mission hospitals have properly functioning equipment to assist their staff in treating patients.
Give to World Medical Mission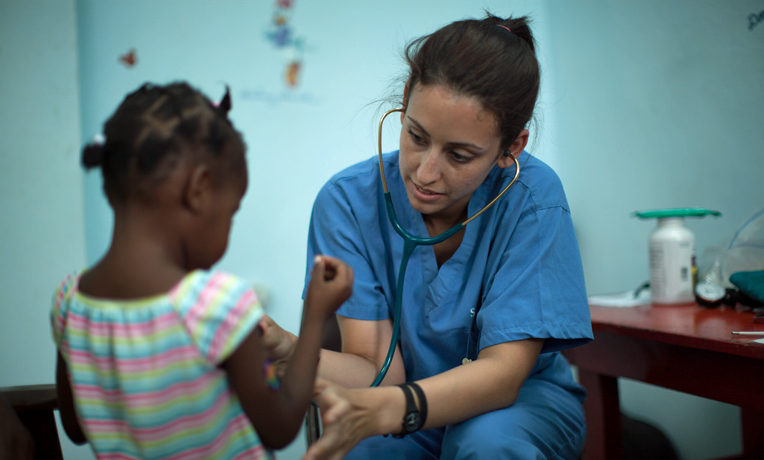 World Medical Mission was established in 1977 to assist general surgeons who wanted to volunteer for short-term mission trips. Today, hundreds of volunteer Christian physicians, dentists, and other medical personnel work in mission hospitals and clinics around the world. We also staff a biomedical department and warehouse that provides critically needed equipment and supplies to these medical facilities.
More Ways to Give to World Medical Mission
014044

Send Surgical Teams to Mission Hospitals

013765

Post-Residency Program

013365

Provide Life-Saving Medical Equipment

Donating Medical Equipment & Supplies

Give machinery and supplies to mission hospitals through World Medical Mission. Equipment that might be outdated in Western hospitals can support missionary medical personnel.

Support a Medical Professional

Donate to a specific medical professional. All volunteers are responsible for raising support to be used for expenses related to serving: travel, room and board, licensures, and visa—so by donating to World Medical Mission, you are helping doctors provide hope and healing in the Name of Jesus Christ.