Scores of motorcyclists rode through the mountains of North Carolina to help raise awareness and support for Operation Heal Our Patriots, a project for wounded veterans and their spouses.
Bendice el matrimonio de una pareja militar
013960
The eighth annual High Country Warrior Ride, held May 18, raised significant financial support for Operation Heal Our Patriots, the Samaritan's Purse ministry to military couples with a spouse wounded in combat operations after 9/11.
Samaritan's Purse President Franklin Graham and his son, Edward, a 16-year Army veteran serving with the 75th Ranger Battalion, led 175 motorcyclists who rolled out Saturday morning from Samaritan's Purse international headquarters in Boone, North Carolina. Their scenic route took them along the beautiful Blue Ridge Parkway.
Edward thanked participants for their support of Operation Heal Our Patriots, which has helped some of his own fellow soldiers salvage marriages strained by multiple deployments and the wounds of war.
"I sent one of my Rangers there. His marriage was destroyed, and we've watched it be restored to where it is now and he's on fire for the Lord," Edward said, also highlighting the critical importance of the program's aftercare ministry. "It's not just Alaska. Our chaplains are involved for the rest of these couples' lives. This is a lifetime relationship with these veterans and their spouses."
Since the project's start in 2012, nearly 1,000 U.S. military couples have become a part of Operation Heal Our Patriots. We praise God that more than 400 individuals have made commitments to Jesus Christ and 516 have been baptized.
The 2019 summer season in Alaska begins May 26 and runs 16 weeks. Each week, we will fly 10 U.S. military couples to Samaritan Lodge where they will spend time in Biblically based marriage enrichment training, private counseling with retired military chaplains, and outdoor excursions across the surrounding wilderness.
Tom Webber, a retired Navy chaplain and new director of Operation Heal Our Patriots, thanked participants in the Warrior Ride for their "prayers and encouragement for 320 souls every summer."
Ongoing Support for Military Families
In addition to providing Biblically based marriage enrichment in Alaska, Operation Heal Our Patriots provides military couples with 365-day access to our aftercare team, an annual reunion, and regional opportunities for training/discipleship and fellowship throughout the year. Webber also encouraged motorcyclists to reach out to military couples in their communities.
A number of military veterans and their spouses were among participants at Saturday's ride. Cheryl Warman, whose husband, Army Master Sergeant Bill Warman, served in both Vietnam and Desert Storm, said she's seeing the strain of war in her own family. Their son has been on multiple overseas deployments with the Army.
"I think it's excellent that they are focusing on marriages. We weren't married for either one of [Bill's] deployments so I never experienced that scenario but I can't imagine being young and being separated and especially if you had young children, which is what our son and daughter-in-law are facing right now."
Motorcyclists Jeremy and Barbara McFalls from Morganton, North Carolina, were first-time participants in the Annual Warrior Ride.
"We just love helping with anything having to do with veterans," Jeremy said. "Without them we don't have freedom and liberty."
Please pray that God would strengthen marriages and transform lives during the 2019 Operation Heal Our Patriots summer season. Pray also for the ongoing aftercare ministry to these patriots and their spouses.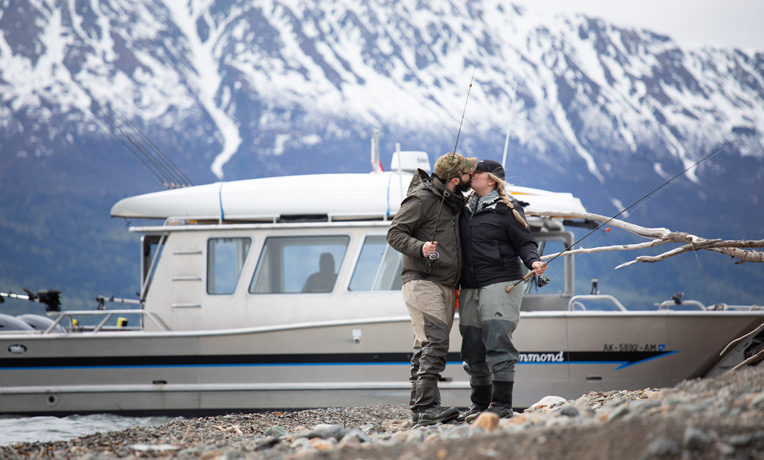 Bendice el matrimonio de una pareja militar
Operation Heal Our Patrios ayuda a las parejas militares a construir una sólida fundación espiritual durante una semana basada en talleres bíblicos, actividades al aire libre para reconstruir relaciones y atención individual, por medio de nuestros capellanes retirados. Ofrecemos todo esto sin costo alguno para estos héroes americanos como una muestra de nuestra gratitud por su servicio y sacrificio. Tu donación nos ayudará a cubrir los costos, inclusive el transporte, hospedaje, actividades y cuidados a largo plazo de las instalaciones, para poder ayudarlos a encontrar esperanza en el Señor.
---
Operation Heal Our Patriots 013960
Donación sugerida: $60