On Independence Day, a Marine sergeant and his wife rededicated themselves to their marriage and committed their lives to Jesus
Edward and Jen Mertz slowly walked down the dock together. As they approached the end they began to pick up speed. They broke into a run, and launched themselves into the frigid waters of Lake Clark.
That was on Tuesday, their second full day at Samaritan Lodge Alaska.
Edward was planning to spend the week getting the full Alaska experience—fly fishing, kayaking, bear watching, hiking, climbing a mountain. Jumping into ridiculously cold water was just another activity to cross off the list. The morning devotions, the marriage enrichment classes, and the talks from the chaplains were just something to tolerate.
"I'm not going to lie. I had my doubts," said Edward, a Marine gunnery sergeant who served four combat deployments. "I was going to come here and go through the motions."
By the end of the week, everything had changed. Edward and Jen stood on the shores of Lake Clark on Friday, hand-in-hand. They looked each other in the eyes, and recommitted themselves to their marriage and to God. On the 4th of July, the American patriot and his wife then went back into the water to be baptized, signifying their new freedom in Jesus Christ.
"We committed ourselves again to Jesus and each other," Jen said. "When we jumped in together on Tuesday, that was a leap of faith for both of us. We decided to push forward together."
Each week during the summer, Samaritan's Purse brings military members wounded or injured since 9/11 and their spouses to a wilderness retreat in Port Alsworth, Alaska, through Operation Heal Our Patriots. The couples have incredible outdoor experiences, and receive tools to heal, restore, or improve their relationships through biblically-based marriage enrichment courses taught by staff chaplains.
Edward and Jen were among the 10 couples participating in Week Five of the Operation Heal Our Patriots summer season. On Friday, they were joined by five other couples that rededicated their marriages and two others who were baptized. Another two couples planned to get baptized in their church when they return home.
Combined with the couples that arrived as followers of Jesus Christ, it created what is thought to be a first in the program's history.
"We've had a unique situation this week," said Dan Stephens, one of the two Samaritan's Purse chaplains in Alaska. "This group, everyone here has confessed Jesus Christ. I don't know if we've ever had that happen."
A Rough Road
Edward and Jen were married on Oct. 16, 2002. Two weeks later, he shipped out for his first combat deployment to Iraq.
"I was supposed to be gone for six weeks," Edward said. "Eleven months later, I came home."
Serving in a combat role took its toll. He suffered post-traumatic stress disorder after the first deployment.
"I've always called PTSD a demon that eats at your soul, a demon that eats you from the inside out," Jen said. "He went from happy and loving to silent and withdrawn. That's been a significant stress factor in our marriage."
Edward's symptoms became worse with each deployment. His relationship with Jen became more and more strained.
"I didn't tell her what was going on, what I'd experienced," he said. "To keep her from knowing what was going on, I pushed her away."
The fourth and final deployment proved to be the worst. On Oct 29, 2011, Edward's convoy came under attack. His vehicle rolled over an improvised explosive device and was thrown into the air. Edward suffered a traumatic brain injury (TBI) when his head hit the window. He broke his shoulder and tore his labrum.
The TBI caused balance issues, recurring headaches, and short-term memory loss. He continued to have anxiety, sleep disorders, and depression from PTSD.
"I hit rock bottom after the last deployment," he said. "I was in dark places. I was lost for a long time. I've got a lot of baggage that I've had to deal with."
Edward and Jen arrived in Alaska with problems but no solutions. They were coping but didn't have much hope. They were ready for a getaway but didn't have great expectations.
Then came their leap of faith into Lake Clark on Tuesday. The jump was actually Edward's second that afternoon. He had already gone in once, and Jen had to remind him she wanted to take the plunge too. Together.
Something seemed to click. They began to feel more comfortable in the classes. Evidence of God was all around, in the majesty of His creation and in His love modeled by the staff. The time became right for Edward to open up.
"I talked to the chaplains about the problems I've been having," he said. "It took a lot for me to go talk to them. We've never really gone to church."
God poured his amazing grace into Edward and Jen, preparing them to rededicate their marriage and once again enter the lake.
"We felt so lost before we came here," Jen said. "This is giving us hope that our marriage will last, hope that we will have renewed faith in each other and in God. Being baptized is a great chance to start a new chapter in our lives."
Not Alone
John and Cecilia Valdez joined Edward and Jen in rededicating their marriage, and in being baptized.
John, a Specialist in the Army currently going through the medical retirement process, is suffering from PTSD after serving in Iraq. He has seen counselors but was reluctant to talk about his problems. Cecilia, a Christian, knew where to turn for help.
"I started looking for a place where he could open his heart, feel comfortable enough to show his emotions to somebody, and start to heal with God's love," she said. "I tried to find some kind of way to bring all those things together. Suddenly I just found this web page of Operation Heal Our Patriots. I read about it, and thought it was perfect."
It still wasn't easy for John to open up. But one evening, they sought out Chaplain Dan.
"I've been trying to get closer to God," John said. "But it wasn't until pastor Dan broke it down that I really understood. I decided to devote myself to Jesus Christ. I'm ready for this new life. My coming up here has changed a lot of things."
Things changed for Cecilia too, even though she came to faith in Christ when she was 5.
"I decided with (John) to renew my vows, and live a life worthy of His love," she said. "We want to raise our children together in our faith. We arrived in Alaska in need of answers. We're leaving with hope and renewal."
Ron and Marianne Perez also arrived in Alaska facing challenges and looking for answers.
Ron, a Chief Warrant Officer 3 in the Marine Corps, served four combat deployments as an Explosive Ordinance Disposal tech. He suffers from TBI and PTSD that cause debilitating migraines and memory issues.
"It's affected a huge part of my life, from memory to how I process and function, to decision making, to my personal filter," he said. "It's been really frustrating. It's a constant battle. We're definitely hoping to get some strength, some healing. It's important to find strength to continue this journey together."
They found it when they realized they needed to rearrange their priorities.
"It's been the Corps, our family, and God way behind," said Marianne, who recently retired after 20 years in the Marines. "We know that God's got to be at the forefront and everything else will follow."
They, too, rededicated themselves to their marriage and recommitted themselves to Christ.
"This program really offers what it says," Marianne said. "This is really about restoring hope."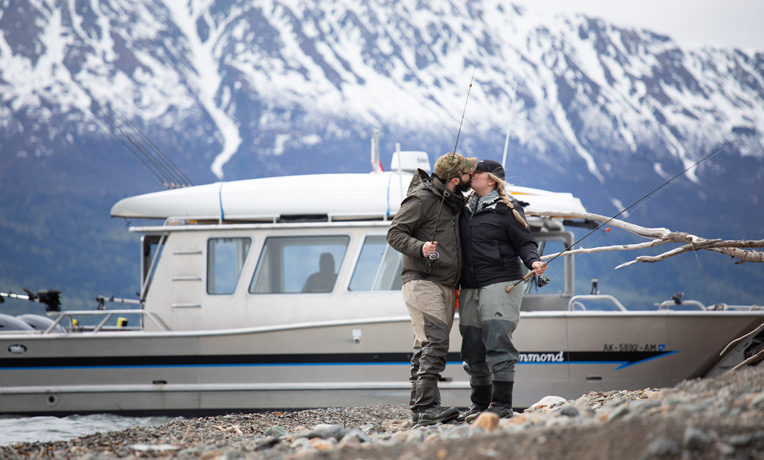 Bendice el matrimonio de una pareja militar
Operation Heal Our Patrios ayuda a las parejas militares a construir una sólida fundación espiritual durante una semana basada en talleres bíblicos, actividades al aire libre para reconstruir relaciones y atención individual, por medio de nuestros capellanes retirados. Ofrecemos todo esto sin costo alguno para estos héroes americanos como una muestra de nuestra gratitud por su servicio y sacrificio. Tu donación nos ayudará a cubrir los costos, inclusive el transporte, hospedaje, actividades y cuidados a largo plazo de las instalaciones, para poder ayudarlos a encontrar esperanza en el Señor.
---
Operation Heal Our Patriots 013960
Donación sugerida: $60