Week Two of Operation Heal Our Patriots brings Christ front and center for a wounded warrior and his marriage
The blast radius of an IED extends far beyond a few feet. The trauma and injuries have lasting effects for years to come. The wounds reach even to the families of service members, thousands of miles away. An instant can change so much, but God can bring healing. He did for Air National Guard Technical Sergeant Barry Duffield.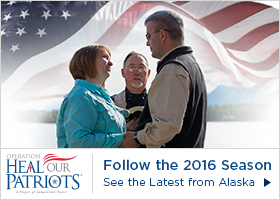 Barry and his wife, Donna, were among 10 military couples flown to Samaritan Lodge Alaska last week for Operation Heal Our Patriots. Barry said the lack of distractions and stress allowed for him and his wife to reconnect with each other and for Barry to reconnect with God.
"My relationship with God was not what it needed to be," Barry said.
Barry had attended church as a child but had never made a commitment to follow Christ. "I was baptized but I didn't really understand what it meant."
Along with days of fishing and hiking in the Alaska wilderness, the Duffields also had discussions with one of our retired military chaplains about their spiritual lives, the health of their marriage, and their family.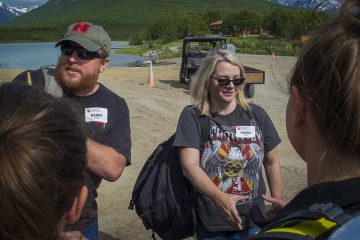 It was during these evening discussions that Barry decided he needed to be right with God. He received Jesus as his Savior and was baptized in Lake Clark on June 10.
"To do this while I was up there with my wife there in such an awesome setting," said Barry. "It filled a hole. It feels like things are quite a bit more complete now."
Since an improvised explosive device struck Barry's vehicle in Afghanistan in 2011, Barry has battled the resulting physical and emotional effects of that traumatic experience. His relationships with family, friends, and with God all suffered. Now, Barry says, giving his life to the Lord has given him hope and a new perspective on his marriage, his family, and his struggle.
"Having God at the center of my life," said Barry. "It feels good to be back where I should be with Him."
Please pray for Week 2 couples as they integrate back into everyday life. Pray that they will rely on God each day for strength. Pray also for the coming weeks' couples as they arrive at Samaritan Lodge Alaska and begin their week of marriage enrichment.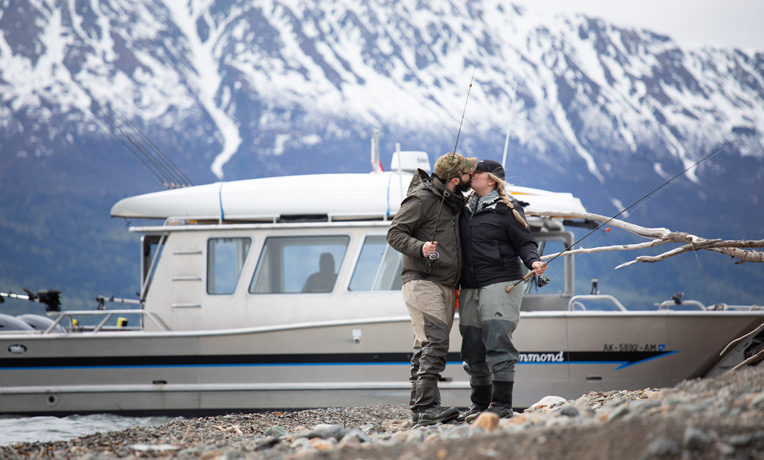 Bendice el matrimonio de una pareja militar
Operation Heal Our Patrios ayuda a las parejas militares a construir una sólida fundación espiritual durante una semana basada en talleres bíblicos, actividades al aire libre para reconstruir relaciones y atención individual, por medio de nuestros capellanes retirados. Ofrecemos todo esto sin costo alguno para estos héroes americanos como una muestra de nuestra gratitud por su servicio y sacrificio. Tu donación nos ayudará a cubrir los costos, inclusive el transporte, hospedaje, actividades y cuidados a largo plazo de las instalaciones, para poder ayudarlos a encontrar esperanza en el Señor.
---
Operation Heal Our Patriots 013960
Donación sugerida: $60