Samaritan's Purse is bringing medical care, water, and shelter to the city devastated by the typhoon
Ken Isaacs has seen the worst that nature can dish out during more than two decades of doing emergency relief work. The Vice President of International Projects and Government Relations for Samaritan's Purse has responded to tsunamis, earthquakes, hurricanes, tornadoes. But he has never seen anything like the devastation wrought by Typhoon Haiyan on the city of Tacloban.
Help Disaster Victims Around The World
"The breadth and the width of the destruction is breathtaking," he said. "I've never seen a storm that did this much damage. "
CRISIS IN THE PHILIPPINES: See the latest reports as Samaritan's Purse helps victims of Typhoon Haiyan
DIVINE PURPOSES: Aaron Ashoff, leader of the Samaritan's Purse disaster response team in Tacloban, blogs about the despair and the hope.
Tacloban is a city of 220,000, the capital of Leyte province, which bore the brunt of the typhoon when it made landfall in the Philippines. Virtually every building in the city was damaged or destroyed. Nearly 4,000 people were killed by the storm, most of them here. Bodies still lie in the streets.
"It's really total chaos and total confusion," said Dr. Lance Plyler, medical officer for Samaritan's Purse. "Tons of houses have been destroyed beyond repair. There's a lot of flooding. There was a surge wave of 20 feet. There's just a lot of deep water. There are puddles of water everywhere and sewage. Trees are overturned and all the houses are destroyed and people are all over the streets."
There is no electricity, running water, or fuel. There is no health care, no infrastructure.
"Tacloban was annihilated by the typhoon—a city of a quarter million people razed to the ground," said Aaron Ashoff, leader of the Samaritan's Purse disaster response team in the Philippines.
This is where Samaritan's Purse has come, to bring clean water, shelter, and health care. And to bring hope.
"We want to do all that we can to help people," Isaacs said. "We do it in the Name of Jesus Christ."
Disaster response specialists are already in place, working with local officials to establish a field hospital, to set up water access points, and to coordinate distributions of shelter materials.
More help is on the way. The 110 tons of relief supplies airlifted from Charlotte, N.C., arrived in Cebu City on Sunday. The 3.6 million square feet of plastic sheeting, six community water filtration systems, medical supplies, mosquito nets, and blankets are headed to Tacloban.
We will work with local ministry partners and officials to get the supplies to those most in need, while continuing to partner with Filipino churches to distribute food and hygiene kits to storm survivors on Cebu and Bantayan Islands.
"We've got a lot of work to do," Isaacs said. "Hundreds of thousands of people are in need of assistance. We want to do all we can in this time of crisis."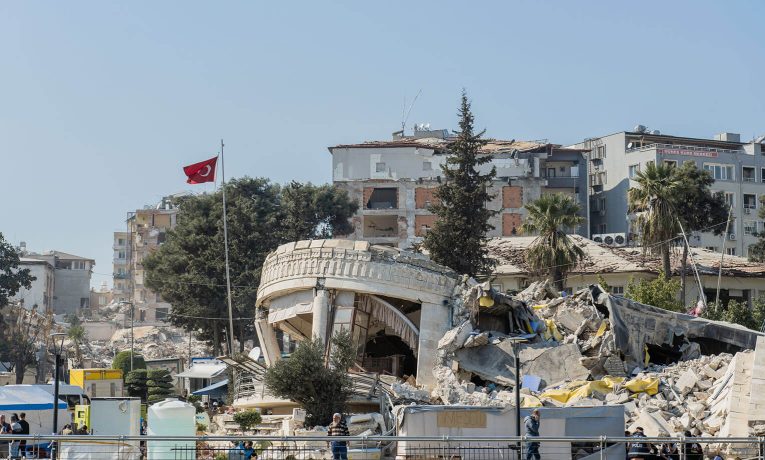 Ayuda internacional de emergencias
When natural disasters strike or armed conflict causes people to flee, Samaritan's Purse responds quickly to bring relief to those in urgent need. We can provide food, clean water, and shelter, among other necessities. One way we help in disaster situations is by handing out "family survival kits" that include warm blankets, buckets with water filters, cooking utensils, soap, and other daily essentials. For just $45, we can provide a lifeline to a family that has lost everything, to help them get back on their feet.
---
Ayuda internacional de emergencias 013310
Donación Sugerida: $45