Samaritan's Purse is working with Filipino Christians to provide relief to typhoon victims. These partners have worked with us many times in the past to show God's love to people in desperate need.
Last year, Holy Faith BCP Church in Santa Fe handed out Operation Christmas Child shoeboxes to children in need. Now they are handing out relief supplies to victims of vicious Typhoon Haiyan.
"For us, it's really a privilege to be partnered with Samaritan's Purse because we know God is using Samaritan's Purse to help our people," said Pepe Guenares, the pastor of Holy Faith.
Help Disaster Victims Around The World
The church organized volunteers to pack and distribute hygiene and food kits from Samaritan's Purse to people in their community. Many of the volunteers were also victims of the storm, but they were more concerned about helping people who had lost everything.
"After the storm, there was a panic for food, water, and everything like roof materials," said J.R. Mahinay, the youth pastor. "People were so afraid. They were terrified of what would happen if they don't have food to eat. They're just afraid of losing lives due to scarcity of food."
Guenares and his church are also able to provide vital spiritual care. They are seeing people at the church who usually don't come, and the distributions are providing more opportunities for the church to open its doors.
"I know this is a plan of God," the pastor said. "Before, when you share the Word of God, we were rejected. But now, they are coming to church. I think it's really a good help for us to reach them for Christ. I want to give all the glory to God."
Samaritan's Purse has a long history of working with partners in the Philippines. Our local network has made it possible to quickly and effectively get relief to victims of typhoons, earthquakes, and other disasters.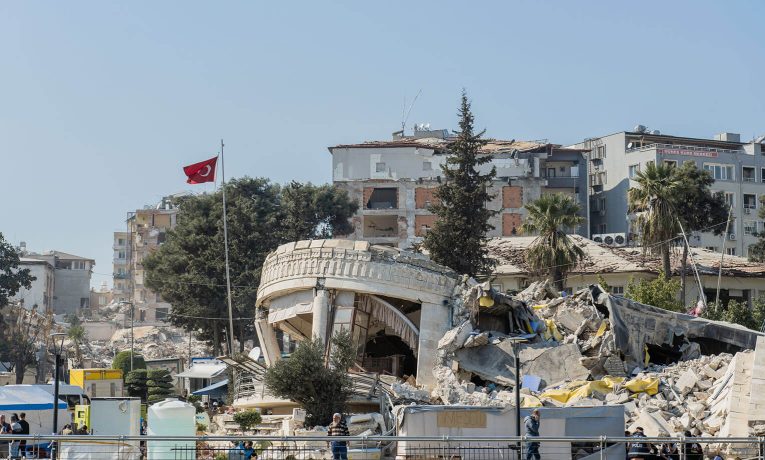 Ayuda internacional de emergencias
When natural disasters strike or armed conflict causes people to flee, Samaritan's Purse responds quickly to bring relief to those in urgent need. We can provide food, clean water, and shelter, among other necessities. One way we help in disaster situations is by handing out "family survival kits" that include warm blankets, buckets with water filters, cooking utensils, soap, and other daily essentials. For just $45, we can provide a lifeline to a family that has lost everything, to help them get back on their feet.
---
Ayuda internacional de emergencias 013310
Donación Sugerida: $45