In Memory Of
Ruth Plocinski - Largo, FL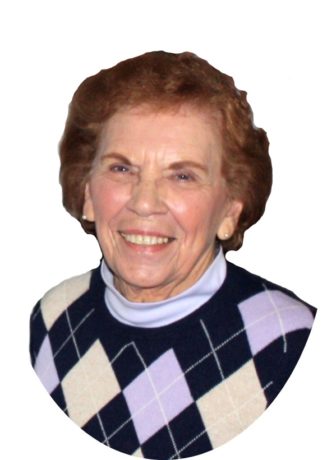 Ruth M. Plocinski of Largo, Florida, formerly of Manchester Township, New Jersey, passed away in Largo on Saturday, April 20, 2019, at the age of 89.
A memorial service to celebrate Ruth's life will be held on May 18, 2019, at 10:00 a.m. at the Liberty Corner Presbyterian Church, 45 Church Street, Liberty Corner, NJ.
Ruth was born in Elmwood Park (formerly East Paterson), New Jersey, to the late Joseph and Anna Heil. She graduated from Lodi High School. Ruth married Alexander Plocinski and resided in Elmwood Park until moving to Hopatcong, New Jersey, where they raised their family.
While living in Hopatcong, Ruth began her career in the banking industry until retiring in 1998. Ruth was also an active member of the First Presbyterian Church of Stanhope, New Jersey, where she served as a deacon and an elder, as well as a Sunday School teacher.
Upon her retirement, Ruth moved to Crestwood Village in Manchester Township, as it was close to the shore and she loved to be on the beach. She was very active at Crestwood Village as a member of the Garden Club, Photography Club, and their 'Somebody Cares' Organization (welcoming and visiting new residents to the community). Ruth was also one of the editors of the Crestwood Village Sun, a local newspaper to which she would also occasionally contribute articles.
Ruth's greatest love, though, was for her family. She is survived by her loving children: Janis, Alexander Jr., Joseph, and Jeffrey; six grandchildren; her sister Helen; and nieces and nephews. She was predeceased by her beloved husband, Alexander.
*All obituaries are submitted by family and friends of the deceased.
Please enter the amount you would like to give and click continue.
Donde más se necesita