The Latest Worldwide News from Samaritan's Purse
Read encouraging stories from our offices around the globe
Thanks to your support, Samaritan's Purse is able to provide spiritual and physical aid to hurting people in more than 130 countries across the globe.
From our headquarters in the United States, and affiliate offices in Canada, the United Kingdom, and Australia, our mission is to meet the needs of our victims of war, poverty, natural disasters, disease, and famine with the purpose of sharing God's love through His Son, Jesus Christ.
Australia: Pray that the children who attend the newly built schools will grow in knowledge and maturity, which can impact the nation of Cambodia for Christ.
Canadá: Pray that the shoebox goal for the children of Ukraine is exceeded, and that the Gospel message can continue to spread and impact the lives of children across the country.
UK: Pray that the children who receive shoeboxes in Zambia will be blessed and encouraged by the gift and receptive to the Gospel message.
USA: Pray for the many other children that will be coming to North America for surgery. That their hearts will be healed and open to hearing about the redemptive power of Jesus Christ.
UPDATES FROM
AROUND THE WORLD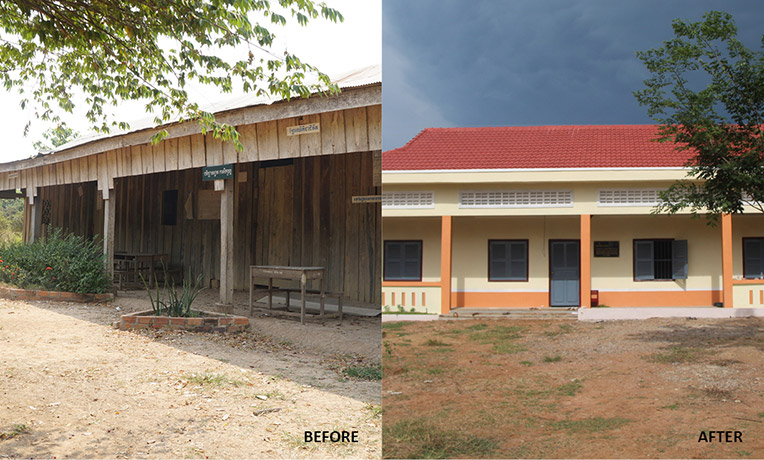 Educate a Generation, Change a Nation
SAMARITANS PURSE AUSTRALIA
Samaritan's Purse Australia builds 20 primary schools in rural communities.
In 2014, Samaritan's Purse Australia set a huge goal of building 20 schools in Cambodia. Just three years later we opened the 20th one—finishing our task.
READ MORE...
A Young Girl Learns to Trust Christ
SAMARITANS PURSE CANADA
God uses The Greatest Journey to help a grieving girl in Ukraine
Life in war-torn Ukraine is already challenging. When the father of 11-year-old Asya died, she and her mother were plunged into grief. As a result of her depression, Asya's mother began to drink heavily.
READ MORE...
A Father to the Fatherless
SAMARITANS PURSE UNITED KINGDOM
An orphan child in Zambia receives a shoebox gift.
Amos is just one of over 1 million children in Zambia living without a parent to care for him. Sadly, that's 10 percent of the population.
READ MORE...
Responding in Maria's Wake
SAMARITANS PURSE INTERNATIONAL HEADQUARTERS, USA
Our teams are providing help and hope in Jesus' Name to people in areas devastated by Maria.
READ MORE...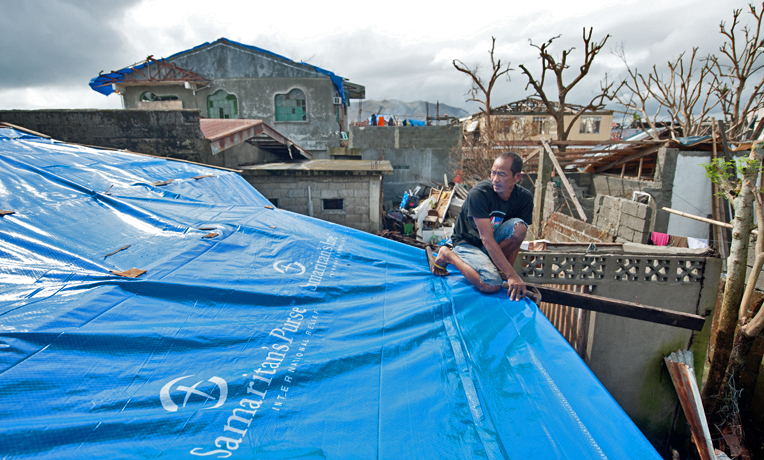 Donde más se necesita
Tu donación denominada "donde más se necesita" equipa a Samaritan's Purse con los recursos necesarios como personal, materiales, maquinaria, servicios de apoyo e infraestructura para poder cumplir con la misión de ayuda y evangelismo a nivel mundial.
---
Donde más se necesita 012000