Hundreds of individuals have made decisions for Christ and been baptized through Operation Heal Our Patriots since its start in 2012. A new summer season begins in Alaska on May 27.
Samaritan's Purse will soon kick off the seventh summer season of Operation Heal Our Patriots in Alaska!
Each week for 16 weeks, May 27-Sept. 14, a new group of wounded veterans and their spouses will receive Biblically-based marriage enrichment training from retired military chaplains—all set against the backdrop of the pristine Alaskan wilderness. One hundred fifty U.S. military couples are scheduled to participate this year, with 10 Canadian military couples invited for the final week.
Through this Samaritan's Purse project, which includes long-term aftercare for each couple, we are seeing God meet the spiritual needs of military families as they experience the healing and refreshment found only in His Son, Jesus Christ.
Since 2012, 843 couples have joined the Operation Heal Our Patriots family. More than 340 individuals have made decisions for Christ, 428 have been baptized, and 398 couples have recommitted their marriages to God.
"I was nervous going up there, because we weren't religious and I didn't know what we were getting into, but from the moment we got there, there was a sense of calm," said Army Specialist Corie Bellucci, wife of Marine Master Sergeant Gregg Bellucci. The couple received Jesus Christ as Lord and Savior in Alaska in 2017. "It was like a huge weight being lifted. I knew we were in the right place, doing the right thing, finding a new path."
"I knew we were in the right place, doing the right thing, finding a new path."
Please join us in praying for our military couples, our retired military chaplains, and all the staff of Samaritan Lodge Alaska as preparations continue for the 2018 Operation Heal Our Patriots season.
All married U.S. military personnel, current and former, who have been wounded in combat or combat-related activities since 9/11 are encouraged to apply.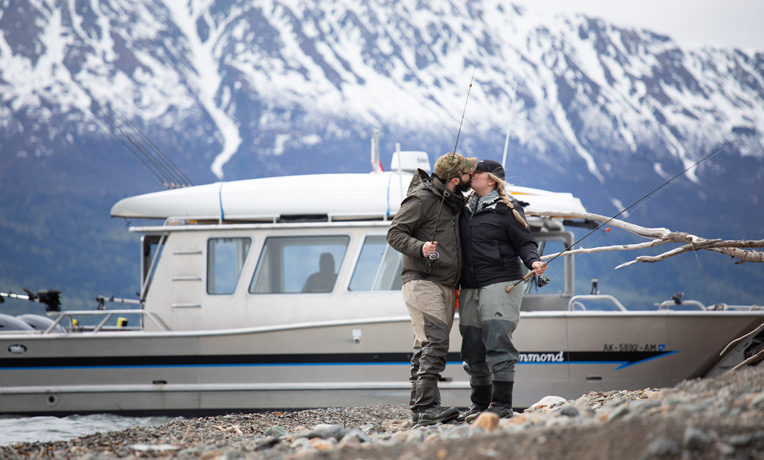 Bendice el matrimonio de una pareja militar
Operation Heal Our Patrios ayuda a las parejas militares a construir una sólida fundación espiritual durante una semana basada en talleres bíblicos, actividades al aire libre para reconstruir relaciones y atención individual, por medio de nuestros capellanes retirados. Ofrecemos todo esto sin costo alguno para estos héroes americanos como una muestra de nuestra gratitud por su servicio y sacrificio. Tu donación nos ayudará a cubrir los costos, inclusive el transporte, hospedaje, actividades y cuidados a largo plazo de las instalaciones, para poder ayudarlos a encontrar esperanza en el Señor.
---
Operation Heal Our Patriots 013960
Donación sugerida: $60