A Samaritan's Purse program give a Cambodian family the means to earn an income
Ouean Khun and her husband are beneficiaries of the Samaritan's Purse project called Seeds of Hope in Cambodia.
My family is poor. We depend on harvesting cassava, raising chickens, and selling labor for our income. We used to raise our chickens traditionally, which meant they didn't have shelter and we didn't take care of them. Because of the poor conditions, they got diseases, and we weren't able to sell them.
With no chickens to sell, we had a much lower income. The money we did have went solely to buying rice and meat to feed the six members of our family—we had no money left over.
Samaritan's Purse came to my village to implement a project called Seeds of Hope. My family was interested, so we requested to become beneficiaries. We joined the technical training on livestock and agriculture and learned how to raise chickens, pigs, and fish and how to grow home gardens and mushrooms.
My family decided we would continue to raise chickens with these new techniques that we learned. Now we have more chickens, and I hope my family gets better at raising them this year. We now have assurance that we will have food to eat every day.
We're so happy because the Samaritan's Purse staff members visit us and support our endeavors.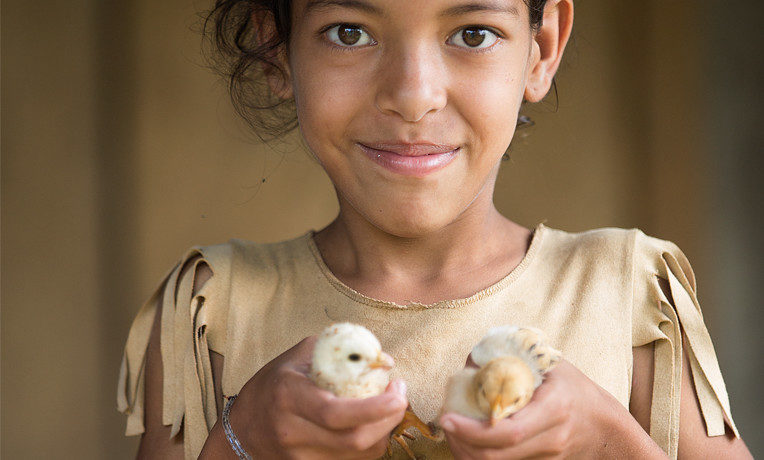 Baby Chicks
For impoverished families, a brood of chicks can become a daily reminder of God's faithfulness, as their eggs provide nutritious food as well as income. For $14, we can supply a dozen chicks, help a family set up a coop, or offer basic veterinary care.
---
Chicken and Poultry Projects 013656
Suggested Gift: $14