Two days inside a hospital in South Sudan
Rebecca Walsh is an intern with Samaritan's Purse in South Sudan.
First Day
Today was my first official day on the job in Maban County, South Sudan. I was able to shadow one of the doctors working at the hospital. He and I made rounds to all of the tuberculosis patients at the hospital. I met several local people as well as many refugees who have settled here.
One man was comorbid for tuberculosis and HIV, and he had no family to take care of him. The Samaritan's Purse doctors and the nurses care for him, but continuous prayers for his well-being are essential.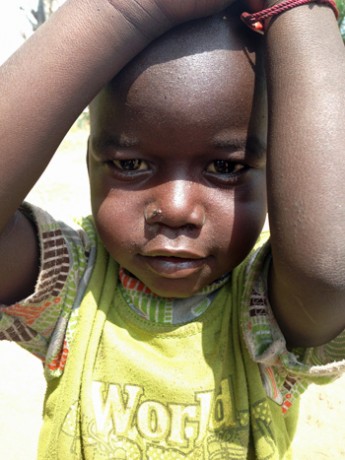 The doctors' dedication to the people in Maban is beautiful to watch. Even if they miss lunch or don't have enough water to drink, the doctors serve patient after patient. They use their skills to diagnose and treat the patients and, most importantly, to show them love.
I also worked in the pharmacy a while and will get to help develop an inventory control system while here, which will help the hospital run smoother without running out of essential medicines.
Prayer Requests: The man who is comorbid for tuberculosis and HIV and has no family needs love and prayer that he can heal and find his family. Also, please pray for Jafar, a little boy with kwashiorkor (a form of malnutrition)—for healing and that his family can find better nourishment and water to keep him healthy. Pray that both will find the Lord.
Two days later
Today, I got to work in the maternity ward. I immediately noticed how organized, efficient, and loving all the staff members are here.
I was in awe of the two nurses I worked with. While explaining their protocol and flow in the ward to me, they were also able to check the progress of a Caesarean, induce labor for one patient, break another's water, oversee at least three ladies who were in labor, and comfort and take care of one patient who had to have secondary cleaning and stitching done for her Caesarean.
I absolutely loved learning from these nurses and seeing the miracle of life for each patient.
Prayer Requests: Two ladies had miscarriages. It was her third miscarriage for one of them. Pray for healing and that both will find the Lord if they already have not.
The Samaritan's Purse internship program is an opportunity for college students and recent graduates to use their skills to impact the world in a tangible way. Find out more here.