Volunteers are needed to serve hurting homeowners in Whatcom County, Washington.
U.S. Disaster Relief
013622
Recent heavy rains caused deadly flooding and mudslides throughout Whatcom County, Washington, resulting in hundreds of evacuations, road closures, hundreds of thousands of power outages, and damage to more than 500 homes.
Samaritan's Purse is responding to this storm to bring relief to people in critical need. We have deployed a Disaster Relief Unit—a tractor trailer filled with supplies and equipment—from our West Coast Ministry Center in Fullerton, California.
Our host church is Sonlight Community Church at 8800 Bender Road in Lynden. Volunteers began work on Monday, Nov. 22. More details are available at spvolunteer.org.
Billy Graham Rapid Response Team chaplains have also deployed to Washington to offer spiritual hope and encouragement.
Please pray for the many families struggling in the wake of this devastating storm. Pray that they will experience God's peace and comfort during this difficult time.
—
Note: This article was originally published on Nov. 19 and has been updated as of Nov. 22.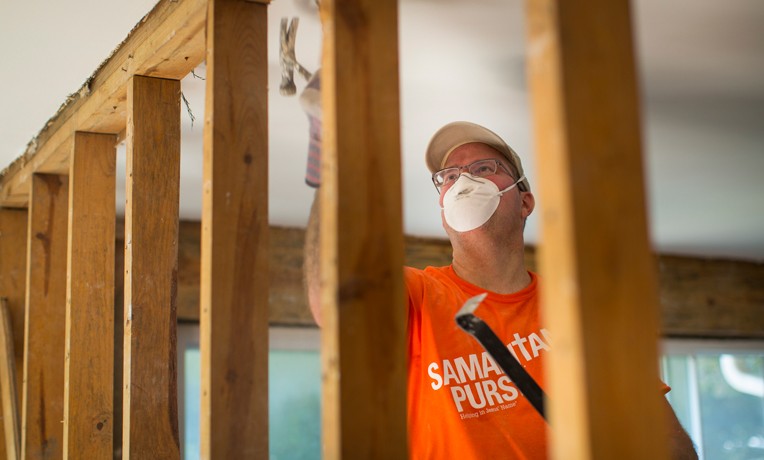 U.S. Disaster Relief
Samaritan's Purse mobilizes and equips thousands of volunteers to provide emergency aid to U.S. victims of wildfires, floods, tornadoes, hurricanes, and other natural disasters. In the aftermath of major storms, we often stay behind to rebuild houses for people with nowhere else to turn for help.
---
U.S. Disaster Relief 013622