Samaritan's Purse is working in Cedar Rapids after a derecho blew through the city.
U.S. Disaster Relief
013622
Samaritan's Purse has responded to two locations in Iowa—Cedar Rapids and in Tama County—to help homeowners in Jesus' Name as they recover after this devastating storm, known as a derecho. The Aug. 10 storm brought straight-line winds with gusts as high as 112 mph, tossing cars and toppling trees. Many homes, churches, and businesses were damaged.
Please pray for Iowa families as they recover and for our teams as they work and share the love of Christ with hurting people. If you're interested in volunteering, start by going to spvolunteer.org to learn more.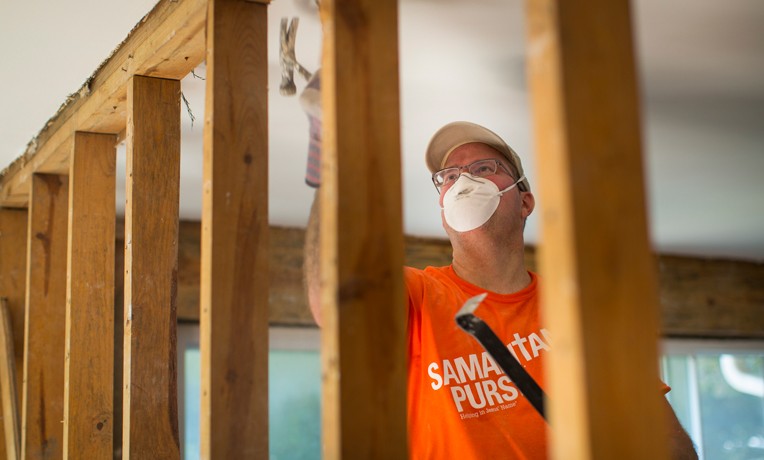 U.S. Disaster Relief
Samaritan's Purse mobilizes and equips thousands of volunteers to provide emergency aid to U.S. victims of wildfires, floods, tornadoes, hurricanes, and other natural disasters. In the aftermath of major storms, we often stay behind to rebuild houses for people with nowhere else to turn for help.
---
U.S. Disaster Relief 013622