As a local church provides hot meals and tutoring, physical and spiritual needs are met.
Giovana's family was going in different directions. Her husband had been living and working away on a ranch for days at a time, sometimes accompanied by their 15-year-old son, Ernesto. With four other sons—ranging in age from 2 to 18—at home, Giovana stayed back to take care of them.
They rarely attended any church as a family. Ernesto preferred to be at the cattle ranch with his father rather than being at home and going to church with his mother.
When Villa Moises Evangelical Church in Trinidad, Bolivia, began offering tutoring sessions to help the community's children with their homework, Giovana brought her three school-age boys, including Ernesto, to the church for tutoring lessons that incorporate the Gospel. It was a program that met her family's needs and would become a catalyst for deeper involvement for the whole family.
Hot Meals for a Child
013801
Fuel for Learning
The effort is part of a larger Samaritan's Purse after-school program in Bolivia in which churches recruit volunteers from their membership to tutor children in reading, writing, and math. They also prepare lunch for students attending the tutoring sessions. Samaritan's Purse provides the Gospel-based instructional materials and ingredients for the lunches.
"Before we started incorporating a meal into the tutoring times, teachers at the school would tell us that many kids from the neighborhood went to school without food in their stomachs," said Luis Duran, a Samaritan's Purse-Bolivia staff member who is working with Villa Moises to develop the program. "Most of the time, this is the only food they've gotten that day."
A number of families with school-age children had moved into Giovana's neighborhood during the past several years after their homes in low-lying areas were flooded from prolonged rains and overflowing rivers. Many of the children's parents work long days in construction or as taxi drivers, housekeepers, farm workers, or ranch workers.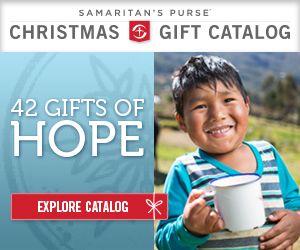 Children go to school for half a day, either in the morning or in the afternoon. The Villa Moises church offers two tutoring sessions a day—one in the morning and another in the afternoon—to include both groups of school children.
In the program's first year at Villa Moises, volunteers are tutoring 70 children from the community. The church also hosts special activities, such as soccer games, and invites the children and their parents.
"The program has been an opportunity to draw families closer together and to God," said Villa Moises pastor Mario Orfanidez. Giovana, Ernesto, and their family are a great example.
Happy to Go to Church
"I like the way they teach—with the Gospel," Ernesto said of the church's tutoring program. He's now excited to be in church during the week and on Sundays.
Ernesto's favorite Bible passage he's learned at the church is Matthew 21 about Jesus riding into Jerusalem on a donkey, signaling Jesus' triumphal entry into the city as a fulfillment of Scripture.
"Since the program began, my parents have attended church more," Ernesto said. "The program has encouraged them to come to church not only to hear the preaching but also to help with the activities."
Giovana began helping the church prepare hot lunches of rice, meat, and vegetables for the children being tutored.
"By the church serving the community, it helps bring more people from the community into the church," Giovana said. "Through the kids, the parents also become involved.
"I see a difference in my children, not only in their schoolwork but in their behavior," she said. "Ernesto is learning more about the Bible, and he's happy to go to church now."
Hot Meals for a Child
At schools in Bolivia, Congo, and elsewhere, caring Christians cook nourishing food provided by Samaritan's Purse and serve it fresh to hundreds of students who might not get another cooked meal all day. For $7, you can provide a child with a week's worth of hot meals prepared in Jesus' Name.
---
Hot Meals & Feeding Programs 013801
Suggested Gift: $7