The governor and his wife met combat-wounded veterans and their spouses who are participating in our Operation Heal Our Patriots project
Alaska Governor Bill Walker expressed gratitude to military couples and to Samaritan's Purse during a visit this week to Samaritan Lodge to see our Operation Heal Our Patriots project.
"Thank you very much for your service," Walker told military couples during a Wednesday night campfire cookout. "It's a humbling honor to stand before you and give you thanks. I've read about this program. I've read about you. And it's a program that's indescribable. I'm embarrassed to admit I'm a lifelong Alaskan and this is my first time here, but it will not be my last time for sure."
This year Operation Heal Our Patriots is hosting 10 new couples in Alaska each week for 16 weeks. These combat-wounded veterans and their spouses benefit from marriage enrichment activities, Bible teaching, and recreation in the wild country surrounding Lake Clark. Samaritan's Purse started the project in 2012 and more than 600 couples have participated since then.
Alaska's First Lady Donna Walker echoed Governor Walker in praising the work of Samaritan's Purse—both through Operation Heal Our Patriots and through construction projects in rural areas of her state.
Even as military couples experience the unspoiled wilderness of Alaska and are encouraged by Bible-based marriage training during a week-long stay with Operation Heal Our Patriots, Samaritan's Purse volunteer teams elsewhere in the state are building new ministry outposts in remote places like Bethel and Togiak.
"I just want to say what a blessing it is for all of you to be here in this Christ-centered environment, and I just want to say thank you so much for all you've done to serve us and protect our freedoms," Donna said. "And I just want to wrap my arms around this ministry and the Grahams. They're such a blessing to Alaska—all of their contributions throughout this state and the many many wonderful things they are doing to help our youth and families."
Governor Walker is only the second governor of Alaska who also happens to be a lifelong resident of the state. He's also an outspoken Christian.
"It always thrills my heart when you see politicians not afraid to speak about their faith and stand for what they believe," Franklin Graham said of the Alaska governor. "Governor Walker is not afraid to share his faith and to stand for what he believes."
FOLLOW THE 2016 SEASON OF OPERATION HEAL OUR PATRIOTS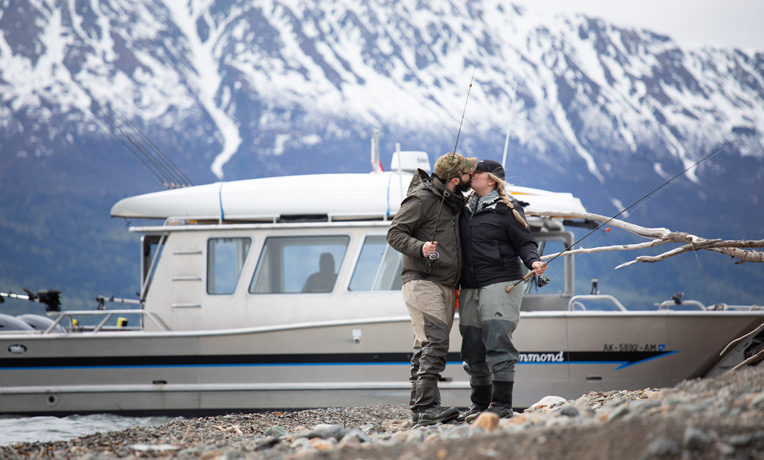 Bless the Marriage of a Military Couple
Operation Heal Our Patriots helps military couples build a strong spiritual foundation during a week of Biblically based workshops, relationship-building wilderness activities, and individual care by our retired military chaplains. We offer all this free of charge to these American heroes as a token of our appreciation for their service and sacrifice. Your gift will help us cover the costs—including transportation, lodging, activities, and long-term Family Care—so that we can help them find hope in the Lord.
---
Operation Heal Our Patriots 013960
Suggested Gift: $60