The Worthingtons were one of several couples who had their lives changed and marriages saved during Week Six of Operation Heal Our Patriots in Alaska.
Ivan and Mariana Worthington of San Antonio, Texas, thought their marriage was over. However, a week in Alaska through Operation Heal Our Patriots, the Samaritan's Purse outreach to injured military personnel and their spouses, completely changed their outlook.
"We were on the verge of divorce. If we didn't have this trip last week, we would have been divorced," Ivan said. "We couldn't fix it on our own."
Who and what they found in Alaska did however begin to bring healing into their lives, as individuals and as a couple. Bible-based marriage classes and spiritual counseling with our retired military chaplains gave them skills and tools to improve their relationship and reconnect with each other. Most important, the chaplains led the couple to Christ.
"I was running away from God my entire life," Ivan said.
Not anymore.
"We got saved," Ivan said. "I was able to hear God. I was able to hear my wife finally."
Both he and Mariana received the Lord in Alaska and were baptized in Lake Clark. They also rededicated their marriage in a public ceremony along with seven other couples.
An Army sergeant, Ivan served our country from 2002 to 2015. He faced combat in Iraq on four different tours. In addition to traumatic brain injury and chronic back, hip, and joint pain, he fights with depression and severe post-traumatic stress disorder as a result of his service.
Though there will be struggles ahead, the Worthingtons now know they have a friend in Jesus, and they have brother and sisters through the Operation Heal Our Patriots program, they said. Ivan's perspective is now one of hope.
"We're going to get through everything," he said. The marriage enrichment training "was the 180 we needed to get back to God, to get back to each other."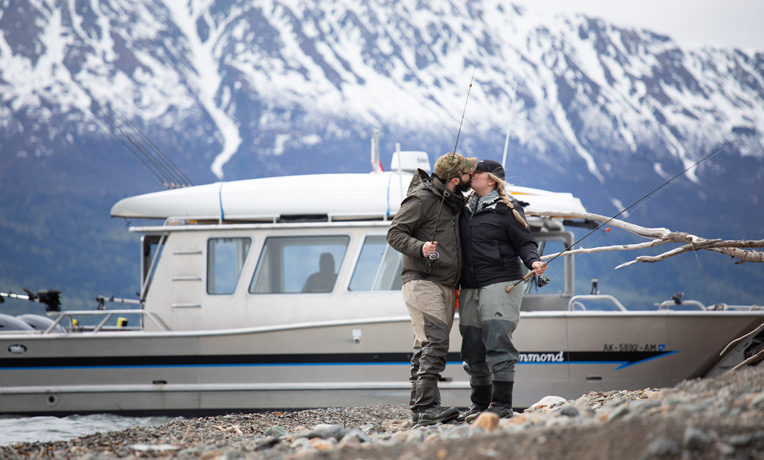 Bless the Marriage of a Military Couple
Operation Heal Our Patriots helps military couples build a strong spiritual foundation during a week of Biblically based workshops, relationship-building wilderness activities, and individual care by our retired military chaplains. We offer all this free of charge to these American heroes as a token of our appreciation for their service and sacrifice. Your gift will help us cover the costs—including transportation, lodging, activities, and long-term Family Care—so that we can help them find hope in the Lord.
---
Operation Heal Our Patriots 013960
Suggested Gift: $60