Money raised will be used to bring God's healing love to wounded veterans and their spouses
More than 150 riders on 95 motorcycles participated in the third annual High Country Warriors Ride Saturday, May 17. The event raised more than $10,000 in support of Operation Heal Our Patriots, the Samaritan's Purse ministry to military couples with a spouse injured or wounded in combat operations after 9/11.
Retired Marine Brigadier General Jim Walker, executive director of Operation Heal Our Patriots, was excited to see so many riders support America's wounded veterans.
"It's really important for [veterans] to know that people all over America, just like these 100 bike riders today, support them," Walker said. "With Operation Heal Our Patriots, we do need the support to continue running the program so that we can bless these veterans and help them with the long-term healing, heal their marriages and strengthen their faith."
Since 2012, Samaritan's Purse has flown nearly 230 military couples to Port Alsworth, Alaska, for a weeklong marriage retreat, with another 150 participants expected this summer during a 15-week season beginning June 1. Retired chaplains lead marriage enrichment classes, provide daily devotions, and offer counseling for the couples. These husbands and wives also enjoy a variety of wilderness activities together such as kayaking, hiking, fishing, and wildlife watching.
Year-round follow-up through the project's aftercare program includes regular contact and encouragement, prayer support, help finding a local church, a reunion open to all participants, regional advanced training retreats, and crisis care as requested.
The High Country Warriors Ride launched Saturday morning from the international headquarters of Samaritan's Purse in Boone, N.C.
"Our veterans have gone to serve our country so that we can ride motorcycles on Saturday afternoon, and be free, and have religious freedoms, and for Samaritan's Purse to do what they're doing," said Warriors Ride organizer Mark Speir, head football coach at Western Carolina University. "These [riders] are giving back monetarily to a project that's going to be eternal [in impact] for these veterans and their spouses. It's a win-win situation for everybody."
Before leaving, he challenged bikers to tell their friends about the event and double its size next year. Keith Honeycutt, chaplain for chapter 674 (Boone) of Christian Motorcyclists Association, also led the group in the pledge of allegiance, a moment of silence for fallen patriots, and a prayer.
After a 140-mile journey through North Carolina, Virginia, and Tennessee, participants returned to Samaritan's Purse for a barbeque lunch.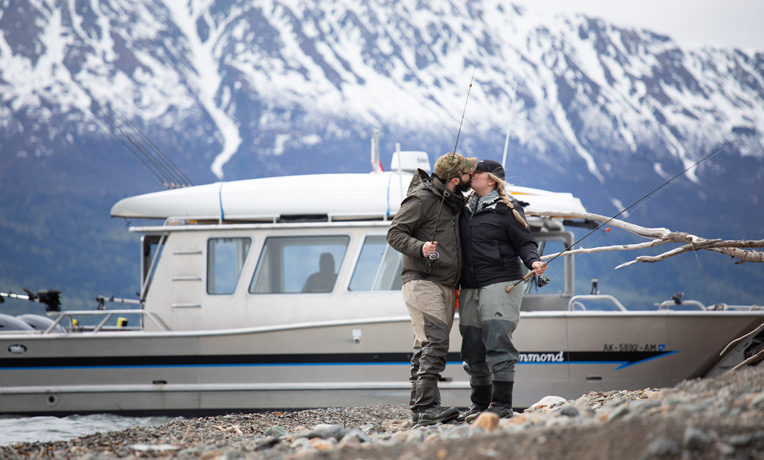 Bless the Marriage of a Military Couple
Operation Heal Our Patriots helps military couples build a strong spiritual foundation during a week of Biblically based workshops, relationship-building wilderness activities, and individual care by our retired military chaplains. We offer all this free of charge to these American heroes as a token of our appreciation for their service and sacrifice. Your gift will help us cover the costs—including transportation, lodging, activities, and long-term Family Care—so that we can help them find hope in the Lord.
---
Operation Heal Our Patriots 013960
Suggested Gift: $60