Samaritan's Purse partners with a church in Mexico to provide a community center for ministry among the poorest of the poor.
Members of Sendero de Vida Church have been coming for years to the abandoned trash dump on the outskirts of Hermosillo, Mexico, to tutor children, teach Bible classes, and provide simple lunches.
Church members, though poor themselves, bring fresh produce and other food to residents of the dump, who live in houses made of scraps and garbage. For families in this squatter settlement, every day is a fight to survive.
"The poorest of the poor—that's who lives here," said Fernando Mejia, a church member. "There's a lack of everything. A lack of love, of food, of school. There's no hope for people in here."
That's why Sendero de Vida and local volunteers are investing their lives in this neighborhood—to bring the hope of the Gospel.
Formerly, the church used a concrete platform with only a metal roof and overhang for their weekly teaching and outreach. Today, thanks in part to Samaritan's Purse, they have a better facility where they can do more ministry and provide a place for families to come together as a community. We partnered with Sendero de Vida by providing funds for the new community center. The facility includes a bathroom as well as a kitchen, allowing the church to prepare and serve full meals.
In just a few months, the center has already become a symbol of hope.
"They see this place as a shelter, as their home," Fernando said. "It's amazing what God is doing through the Body of Christ."
"It's amazing what God is doing."
Pastor Carlos Mexia and the members of Sendero de Vida have big dreams for the people here they have come to love. The church plans to host livelihood training for women to help them earn an income, and they pray for a new congregation to begin in the squatter community.
"I want this to be a house that gives bread to the needy, shelter to the needy, and a heart of transformation to the people," Pastor Carlos said. "We're very grateful for the people who invested in this because we were hoping for a long time."

Please pray for Sendero de Vida Church and their ministry among the poorest of the poor in Hermosillo.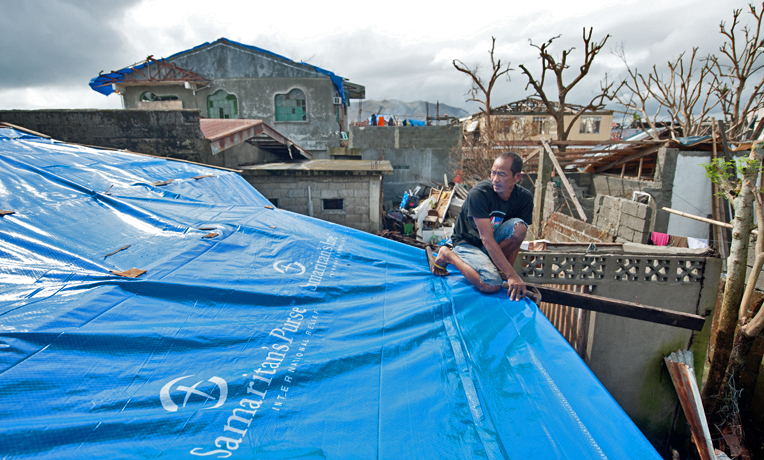 Where Most Needed
Your gift to "Where Most Needed" equips Samaritan's Purse with the resources—including personnel, materials, supporting services, buildings, and equipment—to fulfill our mission of relief and evangelism worldwide.