The 17-week Alaska summer season of Operation Heal Our Patriots has ended, and we praise God for all He did among the many couples who came.
Bless the Marriage of a Military Couple
013960
As the year's last two flights of veterans and spouses lifted off on Friday (Sept. 23), the 11th summer season of Operation Heal Our Patriots in Alaska came to an end, and we thank God for the wonderful, grace-filled testimonies these couples now have to share.
Over the course of 17 weeks, 164 couples came to Samaritan Lodge Alaska for a week of Biblically based marriage enrichment training and excursions into the surrounding wilderness. Against the backdrop of pristine beauty, couples had opportunities to grow closer to each other, to develop friendships with fellow military couples, and, most important, to connect with God.
Army Sergeant Mike Morales and his wife, Army Private First Class Carolina Morales, said they came to Alaska as final step to save their marriage.
"It'd been 16 years of putting a band-aid on the wound only to watch it bleed through again. Sixteen years of putting another stone in the bag and another and another and carrying that bag around on my shoulders," Mike said, describing the burden and the wounds he and his wife carried to Alaska. "Now I've given my heart to Jesus Christ. All that guilt, unforgiveness, self-doubt, and the burden of coming home when my brothers didn't make it—that's what I let go of this week. I am going home a new man."
The Lord was faithful to transform many lives over the course of the summer as 96 individuals received Jesus Christ as Lord and Savior, 95 participants were baptized in the chilly waters of Lake Clark, and 86 couples recommitted their marriages to God.
These 2022 couples join a network of more than 1,500 Operation Heal Our Patriots alumni couples who continue working on their marriages and growing in their faith through the ongoing, year-round ministry of Samaritan's Purse Family Care.
Regional chaplains, regional gatherings, training opportunities, and Key Leader couples are all part of providing couples the opportunities and resources they need to continue in their healing and deepen in their faith. We encourage participants to join a local Bible believing church. Couples are also given opportunities to serve together in disaster relief through our Team Patriot program.
"Alaska is just the beginning of our couples' journey with us," said Samaritan's Purse President Franklin Graham. "Operation Heal Our Patriots is a lifetime commitment to their marriages and their relationship with God. We want to assist them however we can every step along the way."
Please pray for this summer's couples and the many couples already in the program. Also, pray for the couples God will bring to us for the 2023 season in Alaska that God would begin preparing their hearts now.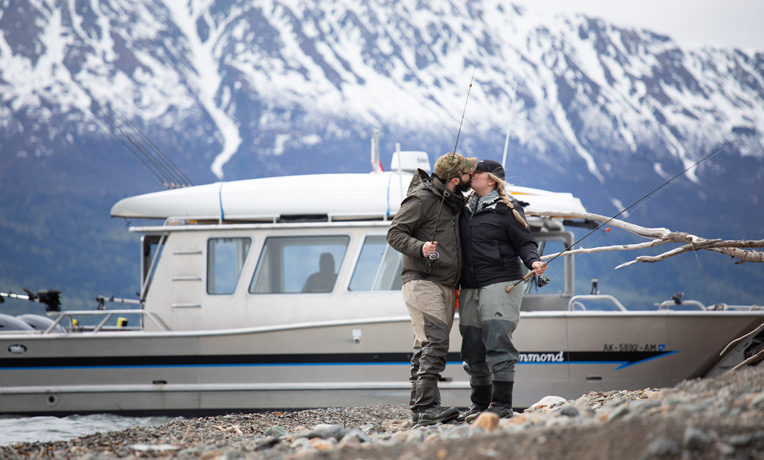 Bless the Marriage of a Military Couple
Operation Heal Our Patriots helps military couples build a strong spiritual foundation during a week of Biblically based workshops, relationship-building wilderness activities, and individual care by our retired military chaplains. We offer all this free of charge to these American heroes as a token of our appreciation for their service and sacrifice. Your gift will help us cover the costs—including transportation, lodging, activities, and long-term Family Care—so that we can help them find hope in the Lord.
---
Operation Heal Our Patriots 013960
Suggested Gift: $60