Household filters provide safe water to people who don't have clean sources
Meas Sam Eath lives in a small village in northwestern Cambodia. Samaritan's Purse recently gave BioSand filters to several members of his community.
I had never thought about whether the water I was drinking was clean. I always drank rainwater during the rainy season, and once it was dry, I drank from the pond.
One day my village leader told me that Samaritan's Purse was contributing BioSand filters in our village, and I didn't hesitate to register to get one. After one week of participating in hygiene training, I really understood the importance of the filter for my family. It sifts water through sand and gravel to remove contaminates.
A few weeks ago, I received the filter, and I started to use it. Since I have been using it, our health has been good, and we haven't had any sickness or diarrhea. I used to spend 500,000 Riel (about $122) every month for treatment for these sicknesses, but now I can save it.
I would like to say thanks to Samaritan's Purse for teaching us about and providing us with clean water.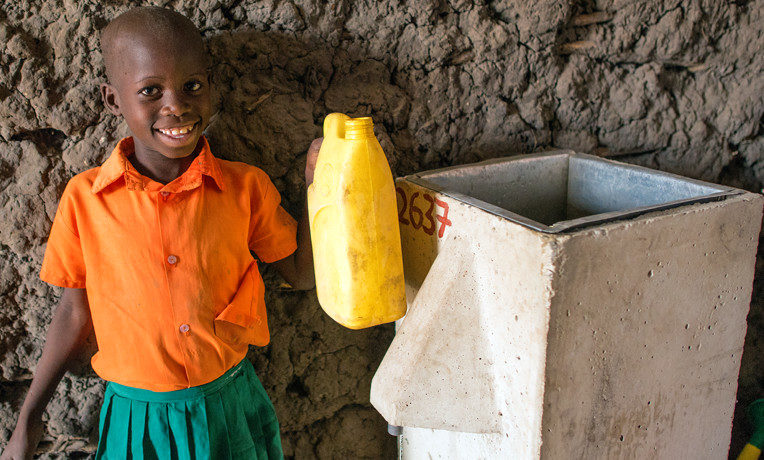 Household Water Filters
Samaritan's Purse provides families with an easy-to-use filter that requires no power or chemicals and can make contaminated water safe to drink for years to come.
---
Water Filters 013923
Suggested Gift: $100