Franklin and Jane Graham were there to greet military veterans and their spouses as they arrived on Sunday.
Bless the Marriage of a Military Couple
013960
Franklin and Jane Graham welcomed ten military couples to Samaritan Lodge Alaska over the Fourth of July weekend, marking the sixth week of this year's Operation Heal Our Patriots summer season.
"July Fourth is when we celebrate freedom, and freedom is something that you have to defend, because there's always people who want to take those freedoms away," Franklin Graham said. "These couples up here this week and each week this summer paid a great price for our freedom. We're grateful that we have these couples here and that we get to share with them the hope we have in Jesus Christ."
Navy veteran DB Bennett and his wife, Cree, were among the ten couples flown in for a special week of marriage enrichment focused on God and each other. Their time at the lodge will include chaplain-led classes, wilderness excursions, opportunities for spiritual counseling, and more.
"It's hard to put into words what it means to us to be here with other brothers and sisters who have been wounded in combat," DB said. "It warms my heart being around others who sacrificed for our freedom. We're grateful to be here."
Couples, along with our staff and volunteers, gathered Monday for a special flag ceremony at the lodge. Franklin Graham spoke, as did the chaplains, thanking the couples for fighting for our nation's freedoms. "It's always worth it to fight for freedom," he said.
Veteran Navy aviators Tammy Jo and Dean Shults, special guests at Samaritan Lodge this week, also celebrated with the couples. The Shultses flew F/A-18 Hornet fighter jets and Tammy Jo has received attention in recent years for the successful 2018 landing of Southwest Airlines flight 1380, which was damaged by shrapnel from an exploding engine at 32,000 feet. Her heroic response during this terrifying experience saved the lives of more than 140 passengers and crew and has provided her with a wide-reaching platform for sharing the Gospel.
This is our 11th season serving post-9/11 wounded veterans and their spouses through Operation Heal Our Patriots. The project started in 2012 and more than 1,440 couples have been welcomed into the program so far. Our follow-up Family Care ministry offers additional opportunities for training, discipleship, service, and fellowship—helping to support and strengthen these couples for life.
Hundreds of alumni have made life-changing decisions for Christ in Alaska and beyond over the years. The 2022 season will run 17 weeks; in the first five weeks alone, we praise God that 31 individuals have received Jesus Christ as Lord and Savior, and 25 couples have publicly rededicated their marriage.
Please continue to pray for couples that God would work in many lives and marriages as they experience the truth and healing power of the Gospel of the Lord Jesus Christ.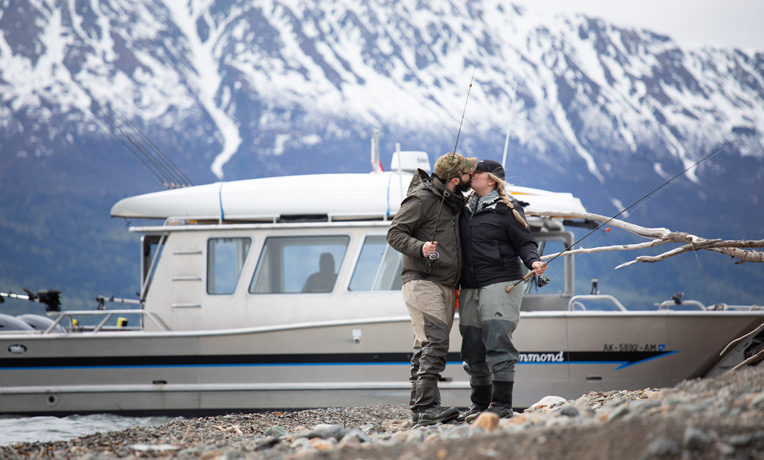 Bless the Marriage of a Military Couple
Operation Heal Our Patriots helps military couples build a strong spiritual foundation during a week of Biblically based workshops, relationship-building wilderness activities, and individual care by our retired military chaplains. We offer all this free of charge to these American heroes as a token of our appreciation for their service and sacrifice. Your gift will help us cover the costs—including transportation, lodging, activities, and long-term Family Care—so that we can help them find hope in the Lord.
---
Operation Heal Our Patriots 013960
Suggested Gift: $60