One small gift can meet the needs of a vulnerable child
The Christmas season is filled with a sense of merriment, wonder, and joy as faithful Christians come together to celebrate the birth of the Savior. This Christmas, share the hope that is found in Jesus Christ with children in need around the world. A gift as small as $7 can help provide a child with meals, clothes, healthcare, and support in the Name of Jesus Christ.
When Mary held baby Jesus for the first time, she likely didn't know the amazing journey His life would take. Though she lived to see His ministry fulfilled, there are mothers all over the world that never have the opportunity to see their children grow up. An estimated 800 women die every day from preventable causes related to pregnancy and childbirth. Your gift of $75 can help Samaritan's Purse provide life-saving services to young mothers through building birthing centers, educating about nutritional essentials, and meeting other urgent needs related to pregnancy and childbirth.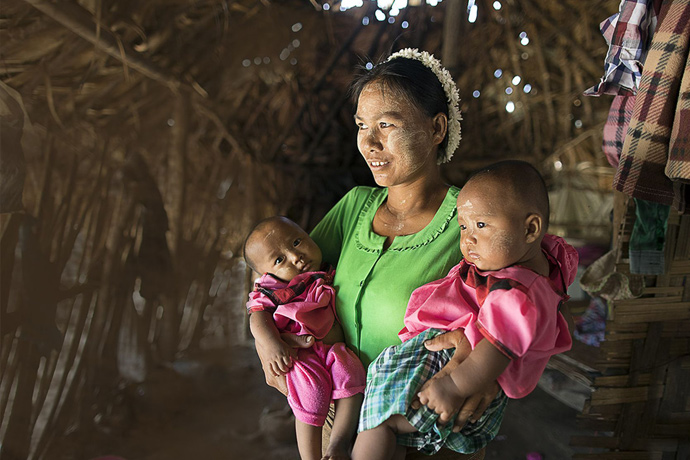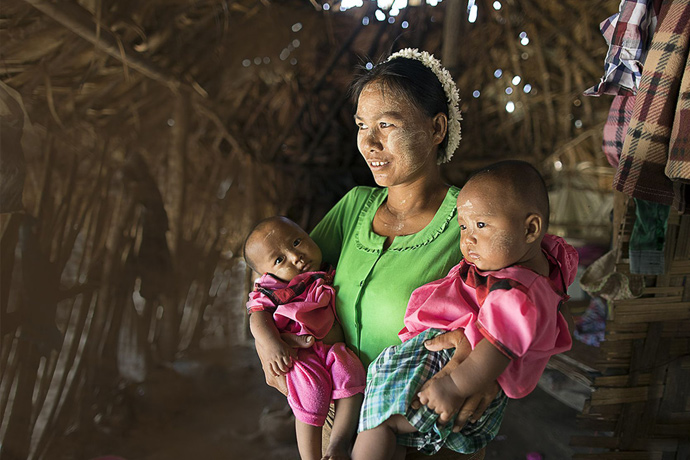 Most families gather together to have a large Christmas feast with all their favorite fixings to celebrate the birth of the King. However, many families struggle to simply put food on the table every day. Nothing is more detrimental to a child's development than malnutrition. A lack of proper nutrients as an infant can cause physical and mental problems that can plague a child for his or her entire life. Your small gift of $9 can provide therapeutic or supplemental food for a week so that a famished child can be nursed back to health.
Christmas is an opportunity for families and friends to gather together and celebrate the birth of Jesus Christ. But millions of children around the world have no home or family to call their own. A gift of $35 can provide food, housing, healthcare, education, and other daily necessities for children living in Christ-centered orphanages.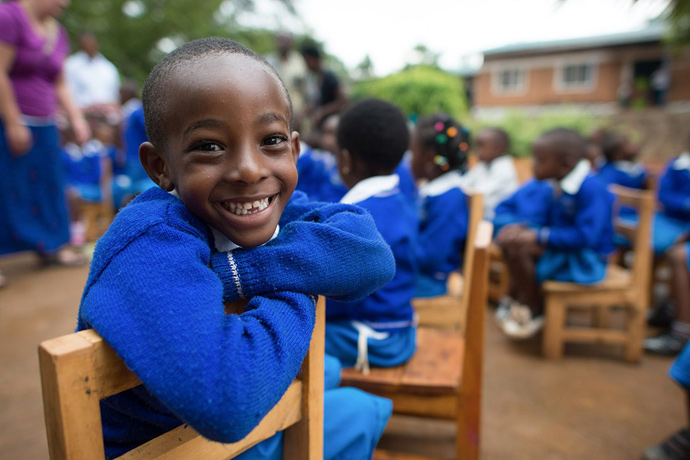 A hot bowl of soup can often help a winter day feel warm and bright. But many children never experience a warm meal at home. Samaritan's Purse is dedicated to providing much-needed meals to students at schools in Bolivia, the Democratic Republic of the Congo, and elsewhere. These meals can not only sate their hunger but can also help improve their school performance. Your gift of $7 can provide a week's worth of meals to one child and give them the opportunity to hear the Gospel.
Samaritan's Purse feeds over a million people a year in refugee camps and disaster zones, and we want each one of them to know that they can trust Jesus to meet their daily needs. Your gift of $35 will help us to distribute enough grains and other staples to sustain an entire family for a month.
Samaritan's Purse continues to work with church partners after hurricanes devastated the Caribbean. We are helping to bring families home who have nowhere to go after losing their home in the storms.Your gift of $100 can help rebuild and repair the home of a family in desperate need.
Families living in impoverished communities often struggle to find jobs. Through vocational training in areas such as sewing, cooking, and carpentry, we can teach people new skills that will provide opportunities to earn an income. Your gift of $100 helps provide equipment, materials, and training for livelihood classes.
Jesus and his family fled Bethlehem for Egypt shortly after his birth in order to escape the murderous King Herod of Judea. Millions of children around the world face daily struggles to survive. Circumstances can force children into vulnerable positions like living on the streets, begging for food, working in sweatshops, and participating in other dangerous situations. For $75, we can provide these desperate and vulnerable children with a safe place to stay, daily necessities, and the Gospel of Jesus Christ.