The Samaritan's Purse president says major hospitals are not the answer to fighting the deadly virus in West Africa
In an interview with NBC News, Franklin Graham said that hospitals where sick patients may expose many others are not the answer to fighting Ebola.
"It is a very difficult to fight Ebola with a hospital," the Samaritan's Purse president told NBC News. "The reason is that the Ebola got into the hospital and infected the hospital."
He said the answer is to set up stand-alone isolation units, and for protective gear to be distributed directly to families caring for victims.
"My recommendation is the hospital has to be removed and separated quite a bit from Ebola," he told NBC. "There has to be better triage before you even let a person get into the hospital."
According to the NBC story, doctors believe Dr. Kent Brantly became infected with Ebola while seeing patients he did not realize were infected. He wasn't always wearing protective gear when seeing general patients at the ELWA hospital outside Monrovia. Brantly thinks so himself.
"We think that Dr. Brantly was infected in the hospital. It wasn't in our Ebola treatment center," Graham said.
Read the entire story on the NBC News website
REMEMBER GOD'S GOODNESS: Kent Brantly thanked Samaritan's Purse staff members in person for their prayers at a time of praise and thanksgiving.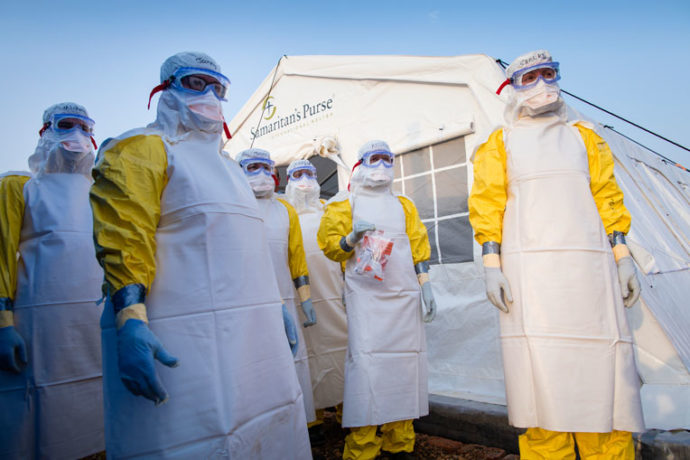 Ebola Response
Samaritan's Purse is responding to a major Ebola outbreak in the Democratic Republic of the Congo. We have established an Ebola Treatment Center where we are providing expert and compassionate clinical care in Jesus' Name. Your gift supports this lifesaving work.