The president of Samaritan's Purse recently spoke with the director of the National Institutes of Health. Watch the video!
Franklin Graham, president of Samaritan's Purse, has seen the suffering caused by COVID-19 in field hospitals operated by the Christian relief organization in this country and abroad. He has also witnessed the impact on family and staff members who have become ill. Due to the ministry's involvement in responding to the coronavirus pandemic, Graham has received many questions about the vaccine from individuals and the media. "Because I am pro-life," Graham has said, "I am grateful these vaccines have been developed to save lives and help end this pandemic. However, whether or not to take the vaccine is a personal choice."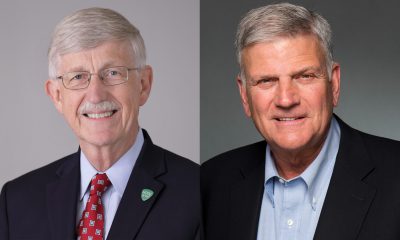 He encourages people to do their research, talk with their doctor, and make their own prayerful decision about the vaccine.
In an effort to help people make an informed decision, Graham was recently able to have a conversation Dr. Francis Collins, Director of the National Institutes of Health. Watch the video above for their straightforward interaction addressing some of the more frequently raised questions with the vaccine.