Former Alaska Governor Sarah Palin and her son-in-law, Medal of Honor recipient Dakota Meyer, encouraged combat-wounded veterans and their spouses as part of Week 15 of the Operation Heal Our Patriots summer season.
Former Alaska Governor Sarah Palin, along with her daughter Bristol and her husband, Medal of Honor recipient Dakota Meyer, stopped by Samaritan Lodge Alaska yesterday to encourage combat-wounded military veterans and their spouses who are gathered for Week 15 of Operation Heal our Patriots.
The family spent several hours visiting and conversing with 10 military couples who are spending this week in southwestern Alaska where they are learning about God's principles for a healthy, Biblical marriage—especially on dealing with the stress that comes from combat injuries and lengthy overseas deployments.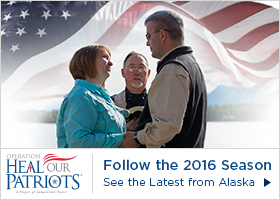 The veterans participating in the Operation Heal Our Patriots project this week are suffering with a variety of injuries and health issues, including an amputation, shrapnel to the back, traumatic brain injury, and post-traumatic stress disorder.
Palin and Meyer commended them for their service to our nation.
"I can't think of any place I'd rather be than here with some of America's finest heroes," Palin said. "You and your spouses have sacrificed so much for this country. My oldest son is in the military and I know that it is not easy on the soldier or the spouse when the deployment is finished.
"That's why a ministry like Samaritan Purse's Operation Heal our Patriots is needed so badly. Marriage is inherently challenging, and the stress of military service can add to that."
Palin encouraged the soldiers and their spouses to keep a firm commitment to their marriage, and never give up on each other.
"This week, you're going to learn the process for your marriage to endure the tough times," she said, "and have the tools to make it work. You have to give all over to God and put it in His hands. Keep your souls open to Him. It will change your life."
Meyer received the nation's highest military award—the Medal of Honor—for his heroic actions during the battle of Ganjgal on September 8, 2009, in Kunar Province, Afghanistan. Meyer helped retrieve the bodies of four dead service members and move them to a safe zone for extraction. He also helped provide cover for dozens of Marines who were facing fierce fire from the enemy.
He thanked Samaritan's Purse President Franklin Graham for the ministry of Operation Heal Our Patriots. "No matter how many deployments you have, you come back from battle a changed person," he said. "Take the time here to work together, and you can leave with a better marriage."
This is the final week of the Operation Heal Our Patriots summer season for U.S. military personnel. Week 16 is reserved for wounded Canadian service members and their spouses. In total, 160 couples will participate in the program this summer. Please keep all of them in your prayers, asking God to grant them strength and perseverance in their marriages.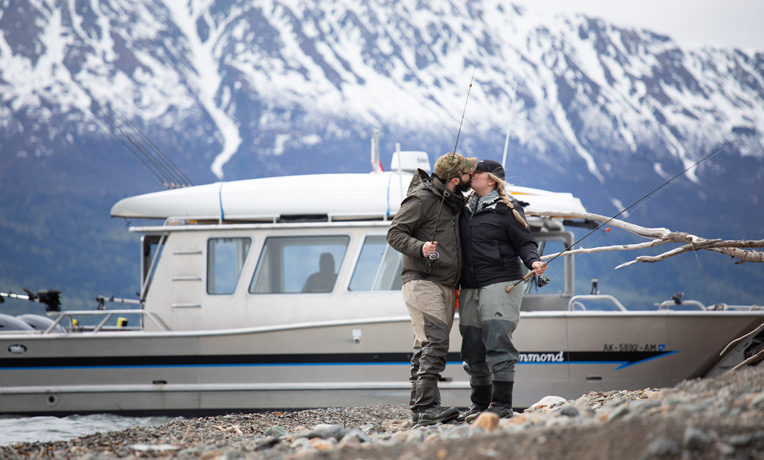 Bless the Marriage of a Military Couple
Operation Heal Our Patriots helps military couples build a strong spiritual foundation during a week of Biblically based workshops, relationship-building wilderness activities, and individual care by our retired military chaplains. We offer all this free of charge to these American heroes as a token of our appreciation for their service and sacrifice. Your gift will help us cover the costs—including transportation, lodging, activities, and long-term Family Care—so that we can help them find hope in the Lord.
---
Operation Heal Our Patriots 013960
Suggested Gift: $60