The Fox News host puts on the protective gear used to treat Ebola patients with the help of Samaritan's Purse doctor Lance Plyler
Greta Van Susteren wanted to experience for herself how difficult it is to stay protected from the deadly Ebola virus while caring for patients. So she enlisted the help of Dr. Lance Plyler, who was the leader of the Samaritan's Purse disaster response team battling the outbreak in West Africa.
Dr. Plyler helped Van Susteren put on the full suit, or what he termed personal protective equipment, including boots, gloves, apron, hood, and goggles. He explained the importance of covering every inch of skin to keep from being exposed to the virus.
"It's a lot of work, and very dangerous," she said.
As part of our ongoing efforts to fight the Ebola outbreak, Samaritan's Purse is providing thousands of home-based care kits in Liberia that include a set of protective clothing.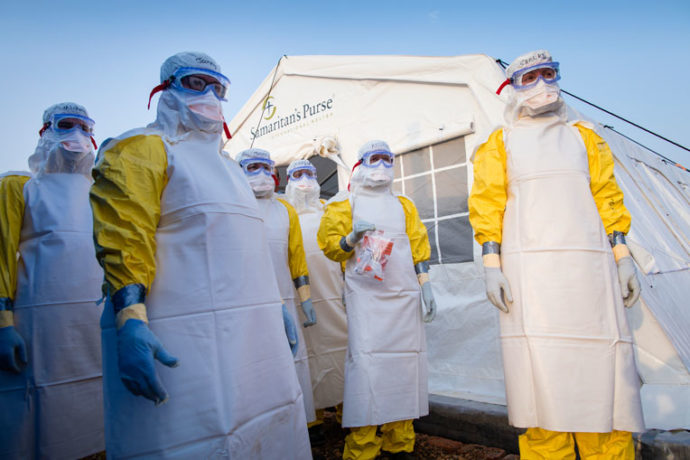 Ebola Response
Samaritan's Purse is responding to a major Ebola outbreak in the Democratic Republic of the Congo. We have established an Ebola Treatment Center where we are providing expert and compassionate clinical care in Jesus' Name. Your gift supports this lifesaving work.