Training and vocational programs are helping keep people from the unimaginable despair of trafficking

The bustling town of Poipet can seen like paradise to impoverished people living in rural areas of Cambodia. It holds the promise of jobs and a better life.
Many people sell all they have to move to Poipet. Yet they are unable to find work and don't have money to return to their hometowns.
Just to the west of the border town lies Thailand. Surely they can find a better life there.
Desperation to provide for their families leads many Cambodians to illegally migrate across the border. Help Prevent Human TraffickingBut once again, the vision of prosperity often turns out to be an illusion.
These undocumented workers are highly susceptible to exploitation and trafficking. It not uncommon for a man, woman, or child to cross into Thailand in search of a job and then disappear. Those who do return to Cambodia often are marred with experiences of violence, abuse, or even mental illness.
Sam Yoern, a widow with two daughters and a grandchild, narrowly returned from migration to Thailand.
Her small business selling garbage and Khmer cakes, a traditional Cambodian food, was not earning enough money to feed her family, and she was in debt. In hopes of making more money, Sam Yoern agreed to go with a neighbor to Thailand to become beggars.
Day after day, she sat with a bowl by the roadside, asking for money from passers-by. Then one day the police rounded up a group of beggars, including Sam Yoern and her neighbor, and put them in jail. Three weeks later, her neighbor passed away in the prison.
Sam Yoern was released and allowed to return to Cambodia, and she vows to never go back across the border.
Phi Hong, his wife Chan, and their son Hong Chea also took their chances for better jobs in Thailand.
Phi Hong has been handicapped since birth, making it difficult for him to walk and speak. His son worked in rice crops to earn money for the family, but when floods destroyed all the crops, they were desperate to find work.
As a last resort, they borrowed money to pay a man to take them illegally across the border. Like many fraudulent brokers, he promised a good-paying job for the family. Instead, they ended up tending 4,000 cows for a total of $233 over 14 months.
The family still couldn't afford food and feared for their safety. They finally saved enough to pay another broker to bring them back to Cambodia, where they are living in the same house as before.
Every year, there are thousands of new stories like those of Sam Yoern and Phi Hong. Desperate Cambodians become victims of unsafe migration and find themselves indebted to traffickers, in jail, or worse.
Samaritan's Purse is working to make these stories fewer. Since 2012, our Safe Migration and Trafficking Awareness project has been operating in 82 villages in the Banteay Meanchey province, where Poipet is located, to respond to the migration and trafficking crisis.
We are equipping local village leaders, pastors, school principals, and business owners with knowledge about the risks of unsafe migration and increasing education in schools and villages about vulnerabilities to human trafficking.
Our trainers are also empowering communities by increasing their access to finances and strengthening vocational skills in order to prevent migration. These tools give Cambodians a greater degree of resilience to dishonest employers that come to their villages to recruit vulnerable individuals for dangerous or degrading work back in Thailand.
One such training is a savings class that educates a core group of volunteers on how to better protect their earnings. This training has been life-changing for 54-year-old Huot Leap.
She has been a widow for nearly 20 years, and it is an enormous challenge to provide for herself and her five children, including an adopted son.
She has lived in the Banteay Meanchey province since 1982 and is well-aware that viable economic opportunities in the area are scarce. Her adopted son engaged in cross-border labor in Thailand in order to earn money for food.
Huot Leap did not know how to steward her money. After she joined our group as a volunteer, she learned ways to save and manage debt. She is now directing her savings towards healthy investments such as buying materials for her rice field. She is also setting aside funds so that her children can complete school and even attend university.
Huot Leap and the other volunteers have become role models in their village. They are training up to 10 households each in order to equip the rest of their community with this new knowledge.
"Thanks to Samaritan's Purse for providing the knowledge of saving money to me and my village," she said. "This knowledge is a lot better than giving money or gifts, because giving money or gifts can just last for a period of time, but providing knowledge can last forever."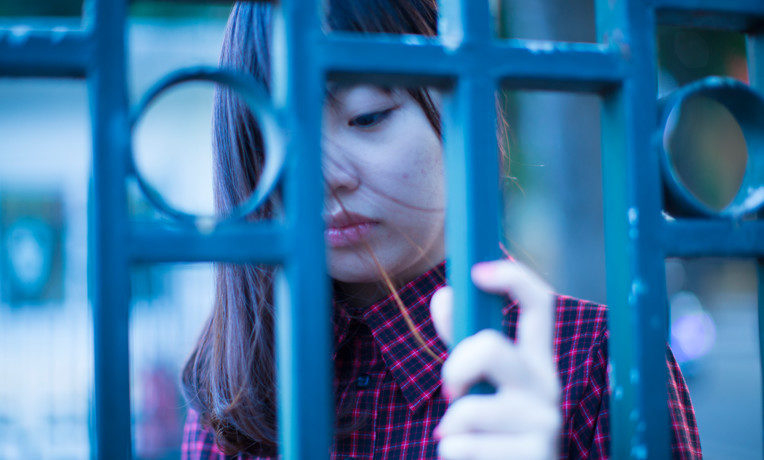 Help Prevent Human Trafficking
Samaritan's Purse works with churches along borders in Southeast Asia and elsewhere to help protect those who are most vulnerable to trafficking and slavery. Your gift will help us to reduce exploitation, provide vocational training, and introduce laborers to the One they can trust.
---
Human Trafficking/Exploitation 013964
Suggested Gift: $125