Samaritan's Purse is deploying to the hard-hit area of Baldwin County, Alabama.
U.S. Disaster Relief
013622
UPDATE: Samaritan's Purse is deploying to Baldwin County, Alabama, and our base of operations will be First Baptist Church of Foley. Volunteers will begin work on Monday, Sept. 21.
—
Residents of Alabama and the Florida Panhandle suffered under torrential downpours on Wednesday as Sally plodded across those states leaving catastrophic flooding in her wake. Now Georgia is getting dumped on.
Hurricane Sally made landfall early Wednesday morning near Gulf Shores, Alabama, as a Category 2 storm with maximum sustained winds of 105 mph. A weakened but dangerous Sally continues to move very slowly toward the northeast, dumping copious amounts of precipitation. After Georgia, her rainmaking sights are set on South Carolina.
Major flooding is occurring across the region. Some communities, like Orange Beach, Alabama, and Pensacola, Florida, were lashed by 20-30 inches of rain.
Samaritan's Purse is poised to quickly mount a response after Sally passes and our teams assess the areas of greatest need.
Please pray for those in the path of this deadly storm. Pray for our teams as they prepare to respond in Jesus' Name.
This story published on Sept. 15 and has been updated through Sept. 18.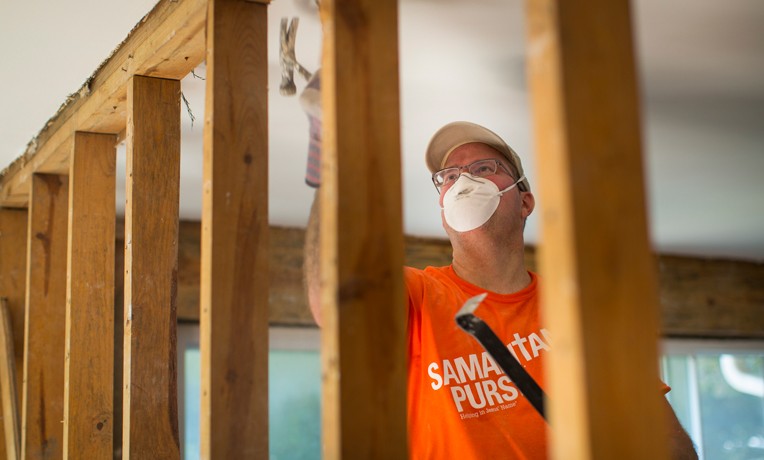 U.S. Disaster Relief
Samaritan's Purse mobilizes and equips thousands of volunteers to provide emergency aid to U.S. victims of wildfires, floods, tornadoes, hurricanes, and other natural disasters. In the aftermath of major storms, we often stay behind to rebuild houses for people with nowhere else to turn for help.
---
U.S. Disaster Relief 013622