Samaritan's Purse is working in areas around Brookings County, South Dakota, where a derecho with winds over 100 mph damaged numerous homes, uprooted trees, and cut off power to thousands.
U.S. Disaster Relief
013622
Samaritan's Purse is bringing relief to areas around Brookings County, South Dakota, after a derecho packing 107-mph winds tore through residential areas in the eastern part of the state.
One of our disaster relief units—a tractor-trailer filled with relief supplies and equipment— arrived in South Dakota Sunday night, May 15.
Volunteers began work on Monday, May 16, from our base at Bethel Baptist Church in Brookings. Teams are removing downed trees and debris from yards and patching damaged roofs. As we serve in Jesus' Name, we will have opportunities to share the hope found in the Gospel, and each family we help receives a Bible signed by the team who worked on their property.
Billy Graham Rapid Response Team chaplains are also responding to provide spiritual encouragement and comfort to homeowners.
Please keep those affected by this storm in your prayers.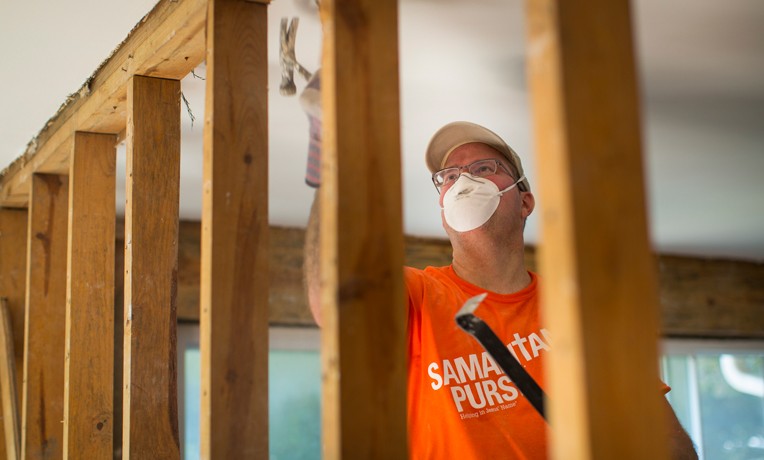 U.S. Disaster Relief
Samaritan's Purse mobilizes and equips thousands of volunteers to provide emergency aid to U.S. victims of wildfires, floods, tornadoes, hurricanes, and other natural disasters. In the aftermath of major storms, we often stay behind to rebuild houses for people with nowhere else to turn for help.
---
U.S. Disaster Relief 013622