Samaritan's Purse volunteers helpied dozens of people impacted by a terrible twister
Samaritan's Purse provided hope for dozens of homeowners affected by a devastating tornado that hit Van, Texas, on May 10.
We responded immediately after the storm, sending a disaster relief unit from our North Carolina headquarters. Over the next 10 days, 579 volunteers, working out of our base at Van United Methodist Church, helped 51 homeowners with debris cleanup, tree removal, and minor roof repairs.
Through the work done in the Name of Jesus by the volunteers and the chaplains from the Billy Graham Evangelistic Association Rapid Response Team, 10 people came to faith in Christ.
"God has moved in this community in a powerful way," said Tony McNeil, program manager for the response. "We have witnessed the power of the Holy Spirit working, and changing the hearts of those not only living here, but with everyone that has been involved in our effort. This community has been so open to us and many have made special trips to the DR Unit to express their thanks for being here and helping those so devastated by this tornado."
Please pray for the people who are still recovering from this storm.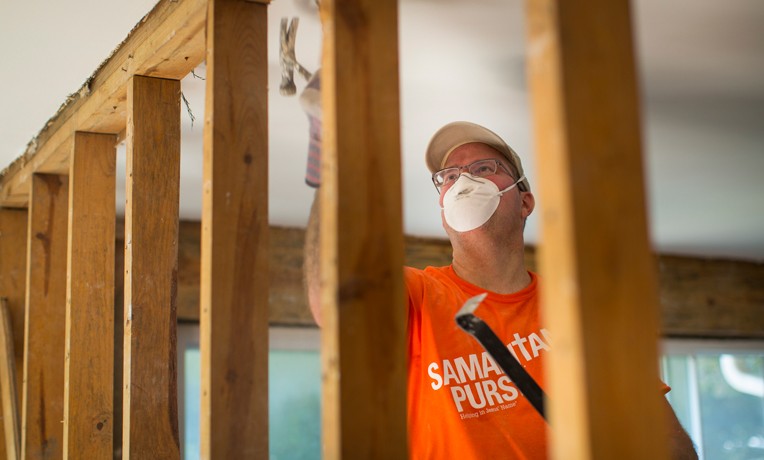 U.S. Disaster Relief
Samaritan's Purse mobilizes and equips thousands of volunteers to provide emergency aid to U.S. victims of wildfires, floods, tornadoes, hurricanes, and other natural disasters. In the aftermath of major storms, we often stay behind to rebuild houses for people with nowhere else to turn for help.
---
U.S. Disaster Relief 013622