Ride with us to honor and support the immense sacrifices of our military and provide a new start to their marriages.
Join us for the 5th annual High Country Warrior Ride on May 21, 2016, starting at the Samaritan's Purse International Headquarters in Boone, North Carolina. On this 85-mile ride along scenic highways from Boone to Wilkesboro motorcyclists from across the United States will be supporting wounded military personnel and their marriages.
All proceeds raised for the event will help send injured veterans and their spouses to Alaska for a week of Biblically-based marriage enrichment at our wilderness lodge as part of Operation Heal Our Patriots.
"When Operation Heal Our Patriots first started I just knew I wanted to be a part of it. I'm one of those patriotic guys and so I started this ride hoping to raise some money to send couples who really needed a fresh start," said Mark Speir, head coach of Western North Carolina University's football program and organizer of the Warrior Ride.
Update: The ride went well on May 21. Read more here.
Strengthening Military Marriages
Samaritan's Purse started Operation Heal Our Patriots in 2012 to strengthen the marriages of military personnel wounded in combat or combat-related activities after September 11, 2001. After their week in Alaska, our ministry to these couples does not end as we follow up with them over the long term through our aftercare program.
Since 2012, Samaritan's Purse has welcomed 526 couples into the project, 200 individuals have made commitments to Jesus Christ, and 227 couples have publicly rededicated their marriages to the Lord.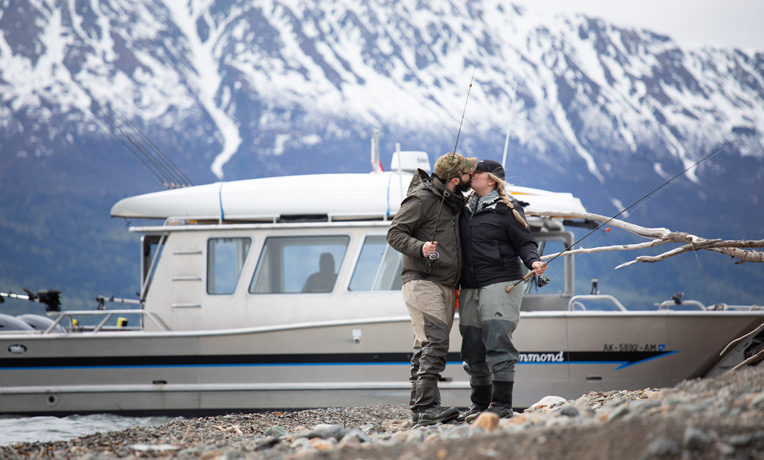 Bless the Marriage of a Military Couple
Operation Heal Our Patriots helps military couples build a strong spiritual foundation during a week of Biblically based workshops, relationship-building wilderness activities, and individual care by our retired military chaplains. We offer all this free of charge to these American heroes as a token of our appreciation for their service and sacrifice. Your gift will help us cover the costs—including transportation, lodging, activities, and long-term Family Care—so that we can help them find hope in the Lord.
---
Operation Heal Our Patriots 013960
Suggested Gift: $60