Victims of the 7.8-magnitude quake receive tarps, hygiene kits, water filtration units and the hope of the Gospel
Pedernales, a coastal town in Ecuador, was devastated in the April 16 earthquake. With more than 80 percent of the buildings completely destroyed, families are sleeping on the streets and living in tents.
Even homes that are still habitable are unoccupied.
"There is a big fear here," said Eric Weaver, area coordinator overseeing our work in Pedernales. "They don't want to be back in their homes because they are too scared of another earthquake."
Samaritan's Purse teams are distributing tarps, hygiene kits, and water filtration units in the community. When U.S. Ambassador Todd Chapman visited our distribution warehouse, he thanked Samaritan's Purse for helping "the struggling and hurting people of Ecuador."
Almost two weeks after the earthquake, the needs are still massive.
Jimmy Delacruz, a 20-year-old taxi driver, has been living in a tent with 14 other family members since being displaced by the earthquake.
"We don't have anything," he said. "We struggle to make enough money to eat for the day."
Other families like the Pozos are overwhelmingly grateful to Samaritan's Purse. Carlos' wife, Amada, is 38 weeks pregnant and due any day with their first child. These supplies will be invaluable as they get back on their feet.
"How beautiful to know you are at our side," Carlos said. "How beautiful that God has motivated you to come from faraway lands to give us a hand."
Samaritan's Purse is working through local church partners and the military to get supplies into the hands of earthquake survivors as quickly as possible. In Pedernales, Chone, and other earthquake-affected areas, we distributed more than 9,000 tarps, 6,000 hygiene kits, and 3,400 water filtration units. We are currently constructing latrines in an internally displaced persons camp.
Pastor Carlos Zambrano views this disaster as an opportunity to reach his community with the Gospel.
"I ask you to pray for this city so we can rebuild with Christ as the cornerstone," he said.
Article originally published on April 28, 2016. Last updated May 23, 2016.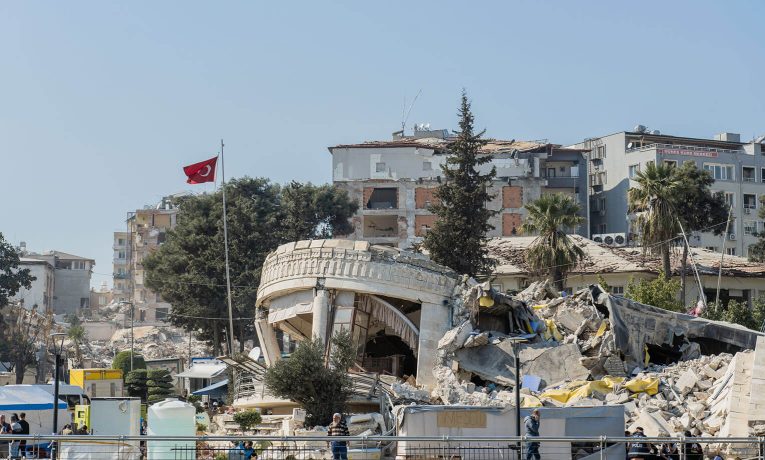 International Emergency Relief
When natural disasters strike or armed conflict causes people to flee, Samaritan's Purse responds quickly to bring relief to those in urgent need. We can provide food, clean water, and shelter, among other necessities. One way we help in disaster situations is by handing out "family survival kits" that include warm blankets, buckets with water filters, cooking utensils, soap, and other daily essentials. For just $45, we can provide a lifeline to a family that has lost everything, to help them get back on their feet.
---
International Emergency Relief 013310
Suggested Gift: $45