Families fleeing their villages desperately need water, food, and other emergency assistance.
International Emergency Relief
013310
Samaritan's Purse is working in Guatemala to help thousands of people who have fled for their lives following a terrifying and deadly eruption of Fuego Volcano.
The volcano erupted June 3 and exploded again on Tuesday, June 5. Authorities say at least 75 people are dead and nearly 200 are missing. More than 3,000 people have already been evacuated from villages near the volcano, and up to 1.7 million could be affected. Fuego is less than 30 miles from the capital city of Guatemala City.
Samaritan's Purse has staff on the ground in Guatemala to work with churches and deliver emergency assistance to those who need it most. Clean water is an urgent need because the sources of water have been contaminated by volcanic ash.
Our partners are handing out food, water filtration kits, hygiene kits, and other desperately needed supplies.
Please pray for the people of Guatemala and the churches who are working with Samaritan's Purse to help survivors in the Name of Jesus Christ.
Note: This article was originally published on June 7 and content was updated on June 14.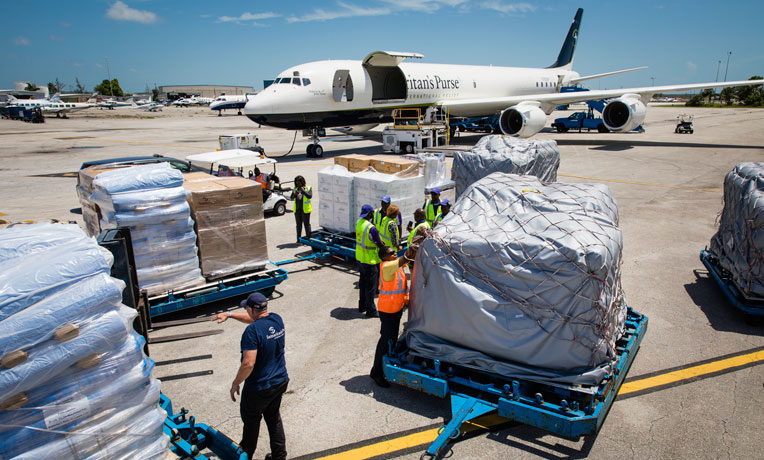 International Emergency Relief
When natural disasters strike or armed conflict causes people to flee, Samaritan's Purse responds quickly to bring relief to those in urgent need. We can provide food, clean water, and shelter, among other necessities. One way we help in disaster situations is by handing out "family survival kits" that include warm blankets, buckets with water filters, cooking utensils, soap, and other daily essentials. For just $45, we can provide a lifeline to a family that has lost everything, to help them get back on their feet.
---
International Emergency Relief 013310
Suggested Gift: $45