Samaritan's Purse has sent 30 tons of emergency supplies to hurting people on Saipan and Tinian islands.
International Emergency Relief
013310
The strongest typhoon on record to hit the U.S. commonwealth of Saipan has devastated the island, affecting thousands of families and leaving nearly 800 homes damaged or destroyed.
Samaritan's Purse sent an airlift to Saipan with 30 tons of emergency shelter materials, solar lights, and medical supplies. A portion of these items are being transported to the neighboring island Tinian to support relief efforts.
We also deployed a mobile medical team to treat typhoon-related injuries.
"Typhoon Yutu caused massive devastation on the islands of Saipan and Tinian. Hundreds of families are hurting—many of whom are now homeless and lack access to basic necessities like shelter and clean water," said Samaritan's Purse President Franklin Graham. "We are coming alongside them to meet their immediate physical needs while also sharing the hope of Jesus Christ. Please pray for everyone affected by the storm."
Super Typhoon Yutu ripped through Saipan and Tinian islands on Oct. 25 with winds of up to 180 mph—equivalent to a Category 5 hurricane. A few days later, the monster storm made landfall in the northern Philippines and killed at least nine people.
"When you look at the piles of trash along the side of the road, you see the entirety of people's possessions that have been soaked by the storm," said Mark Langham, our Disaster Assistance Response Team lead. "You have families that have literally lost everything and are now having to start over.
"We brought these supplies to give to the most vulnerable, and we also bring with us the hope of Christ."
Saipan is the largest of the 15 Northern Mariana Islands in the northwestern Pacific Ocean. Many homes on Saipan are still without power and it could take weeks or months for power to be restored across the island.
Please pray for those suffering in Saipan and Tinian. Pray that God will guide our teams as we respond in Jesus' Name. Please also pray that during this tragedy, many families will experience God's love for them.
This story was originally published Nov. 2 and has been updated through Nov. 9. The weight of the cargo has been corrected to reflect tons rather than metric tons.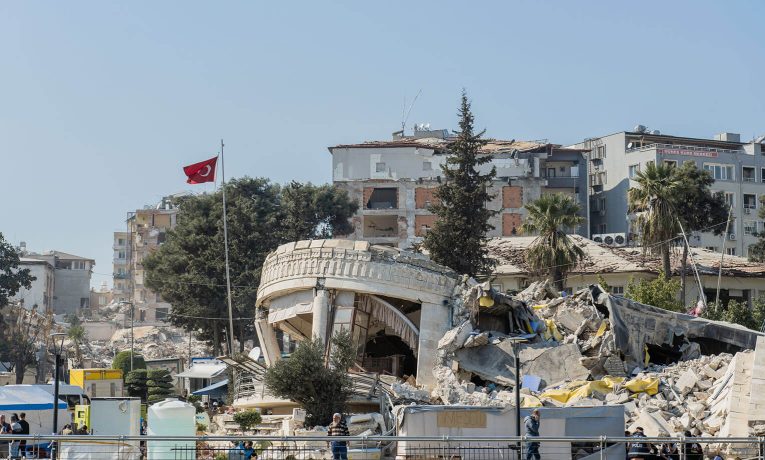 International Emergency Relief
When natural disasters strike or armed conflict causes people to flee, Samaritan's Purse responds quickly to bring relief to those in urgent need. We can provide food, clean water, and shelter, among other necessities. One way we help in disaster situations is by handing out "family survival kits" that include warm blankets, buckets with water filters, cooking utensils, soap, and other daily essentials. For just $45, we can provide a lifeline to a family that has lost everything, to help them get back on their feet.
---
International Emergency Relief 013310
Suggested Gift: $45