We will help homeowners clean up their properties after a powerful derecho damaged hundreds of homes and properties in Fort Wayne.
U.S. Disaster Relief
013622
Samaritan's Purse is responding to Fort Wayne, Indiana, after a severe derecho storm pummelled communities with 98 mile per hour winds, leaving downed trees and more than 200 damaged homes in its wake.
Disaster Relief Unit #7—a tractor-trailer filled with relief supplies and equipment—departed Thursday afternoon from our Wilkes Ministry Center in western North Carolina and is en route to the area. Additional disaster relief vehicles from our ministry center and from churches in the region will also be on location to carry supplies to worksites.
Billy Graham Rapid Response Team chaplains will also be working in the area, providing support and spiritual encouragement to hurting homeowners.
Volunteers will begin work Saturday morning (June 18), deploying into neighborhoods from our base of operations at our host church: Avalon Church, 1212 Lower Huntington Road, Fort Wayne, Indiana.
We are assisting homeowners in Jesus' Name as families begin to pick up the pieces of their lives after this dangerous event. Volunteer teams will help clear trees and debris from properties and patched damaged roofs.
Please keep these hurting families and our teams in your prayers.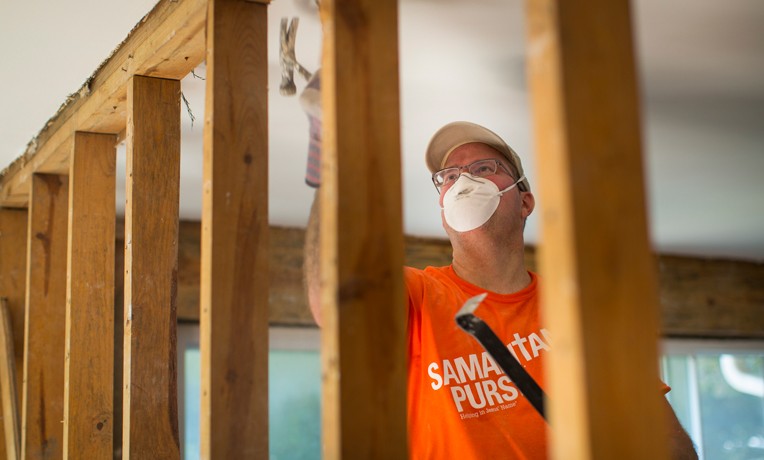 U.S. Disaster Relief
Samaritan's Purse mobilizes and equips thousands of volunteers to provide emergency aid to U.S. victims of wildfires, floods, tornadoes, hurricanes, and other natural disasters. In the aftermath of major storms, we often stay behind to rebuild houses for people with nowhere else to turn for help.
---
U.S. Disaster Relief 013622