On Aug. 15 our DC-8 airlift delivered disaster specialists and medical personnel, along with shelter materials, water filtration systems, and other supplies, to the suffering nation. Another airlift Aug. 17 has delivered an Emergency Field Hospital to the island. Franklin Graham spoke about the quake with Fox News on Saturday.
International Emergency Relief
013310
Samaritan's Purse is responding in the aftermath of a 7.2-magnitude earthquake that jolted southeastern Haiti near the port city of Les Cayes. The Saturday morning temblor caused severe damage—destroying homes and trapping people in the rubble.
More than 1,000 have died and casualties are feared to rise
as search and rescue efforts continue.
Our teams are on the ground preparing relief supplies for transport to impacted areas of the island. We have deployed a Tier 1 mobile trauma unit to be constructed in Les Cayes.
Our DC-8 aircraft initially flew out August 15 bringing more than a dozen disaster response specialists along with 31 tons of relief to hurting communities, including emergency shelter material, medical supplies, and water filtration units to provide clean water daily for thousands of people.
Teams are working closely with local authorities and church partners to assess needs, distribute aid, and mount a strategic response in hard-hit locations.
"This massive earthquake has devastated Haiti—it's left many families homeless and searching for their loved ones," said Franklin Graham, president of Samaritan's Purse. "We are responding to help meet needs in Jesus' Name. Please pray for Haiti and all those who are suffering."
This earthquake, followed by a 5.2 aftershock, was more powerful than the devastating 7.0 earthquake that leveled whole communities near the capital Port-au-Prince in 2010.
Affected communities are also at a high risk for other illnesses, including the growing worldwide spread of COVID-19 variants. Disasters of this magnitude also expose Haitians to the threat of deadly cholera outbreaks, a disease endemic to the island nation that quickly infects communities as infrastructure and clean water supplies are compromised.
Samaritan's Purse has worked extensively in Haiti, including the work of the Greta Home & Academy, a project stemming from our response to the 2010 earthquake and subsequent widespread cholera outbreaks.
Our 2016 response following Hurricane Matthew marked our first Caribbean airlift aboard the DC-8 after the category 5 storm hit the southern peninsula.
Please pray for the many hurting families as they mourn and await news of injured or missing loved ones. Pray also for rescue efforts, local authorities, church partners, and for wisdom and protection as our teams respond in the wake of unspeakable devastation.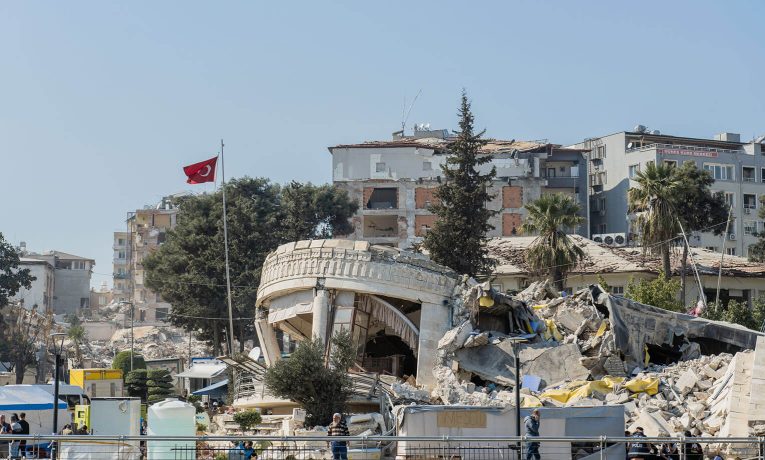 International Emergency Relief
When natural disasters strike, such as the earthquakes in Turkey, Samaritan's Purse responds quickly to bring relief to people in urgent need. One way we help in disaster situations is by handing out "family survival kits" that include warm blankets, buckets with water filters, cooking utensils, soap, and other daily essentials. For just $45, we can provide a lifeline to a family that has lost everything, to help them get back on their feet.
---
International Emergency Relief 013310
Suggested Gift: $45