Samaritan's Purse serves veterans and their spouses through Operation Heal Our Patriots. Veterans Day is Nov. 11.
Bless the Marriage of a Military Couple
013960
On Veterans Day, we honor the brave individuals who have risked their lives and sacrificed so much in order to protect our country and our freedoms. Samaritan's Purse is dedicated to coming alongside combat-wounded veterans and helping them strengthen their marriages and their relationships with God.
"We owe a huge debt to these men and women," said Franklin Graham. "Operation Heal Our Patriots invests in the lives of men and women who have received injuries on the battlefield."
Operation Heal Our Patriots, a Samaritan's Purse project, is designed to strengthen military marriages while also providing an opportunity for physical renewal and spiritual refreshment. For 16 weeks each summer, we bring couples—each with at least one spouse wounded in combat after 9/11—to Alaska for a week of Christ-centered marriage enrichment at Samaritan Lodge.
Couples bond through activities such as fishing, kayaking, and wildlife viewing. They also discover tools to strengthen their relationship through a Biblically-based marriage enrichment course led by retired military chaplains.
More than 800 couples have participated since the project began in 2012 and, while in Alaska, nearly half have rededicated their marriage to the Lord. We also praise Him that more than 340 individuals have made commitments to Jesus Christ and more than 425 have been baptized. Each week God's healing love has been evident to couples as well as our staff and volunteers.
Samaritan's Purse also has a long-term aftercare program to encourage and support participating military families. Our full-time staff make personal contact with couples on a regular basis, and we provide an annual reunion and additional opportunities to grow and reconnect at regional events. We also help couples find a Bible-believing church in their area. The project itself has created a caring family of hundreds of men and women connected by their shared experience of combat injury.
We will begin receiving applications for the 2018 season starting Feb. 1.
Please continue to pray for our country and for our veterans and their families.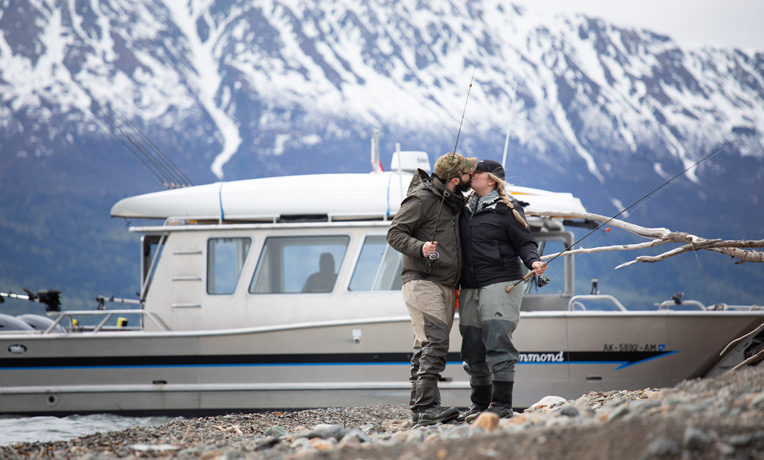 Bless the Marriage of a Military Couple
Operation Heal Our Patriots helps military couples build a strong spiritual foundation during a week of Biblically based workshops, relationship-building wilderness activities, and individual care by our retired military chaplains. We offer all this free of charge to these American heroes as a token of our appreciation for their service and sacrifice. Your gift will help us cover the costs—including transportation, lodging, activities, and long-term Family Care—so that we can help them find hope in the Lord.
---
Operation Heal Our Patriots 013960
Suggested Gift: $60