Knowledge and economic tools help protect communities from exploitation

Lured by the promise of a decent wage, impoverished Cambodian men routinely accept job offers over the border in the Thai fishing industry. But the reality seldom matches what they were told. Many of them become victims of human trafficking.
Barry Jessen, manager of Samaritan's Purse anti-trafficking program in Cambodia, said the fishing industry is one of the worst perpetrators of labor trafficking in the region.
"Men will be put on the boats, and they are drugged to keep working 20 to 22 hours a day," he said. "They're fed only just enough to stay alive, and they're discarded as soon as they're not useful anymore."
Loeum Pov's son, Sok Ra, worked on a boat for seven years before he escaped. He was injected with drugs and suffered severe brain injuries from constant beatings. Now, at 22, he is so traumatized that he mostly just lies on the floor of his home, dependent on his mother's care.
"Sometimes I feel just as traumatized," Loeum Pov said.
Many children whose dads went to work on the boats are looking forward to them coming home one day. But for most of them, that day won't come. The lifeline out of poverty that these men thought they had grabbed ahold of—the very thing that was meant to ease their family's suffering—slips through their fingers, leaving only untold heartbreak.
Barry met a little boy recently who has been waiting eight years for his father to return.
"What do you do for a boy whose whole hope is hoping one day he'll get to meet his dad, knowing he never will?" he said.
Every day thousands of Cambodians go to Thailand in search of a better life. They hope to earn enough money to buy food for more than one meal at a time, to purchase medicine for their loved ones, or maybe even to afford running water.
Sadly, a quarter of them will be exploited—falling prey to labor and sex trafficking.
Some, like Sok Ra, make it out alive. Most are never heard from again. Of the estimated 27 million trafficking victims in the world today, only 1-2 percent will be rescued.
Thus, prevention is key.
Getting to the Roots of the Problem
Since 2012, Samaritan's Purse has reached over 80 vulnerable communities in Cambodia with our Safe Migration and Trafficking Awareness program. We provide education about the risks of accepting jobs from brokers and crossing the border without proper identification. Our staff partners with local village leaders, pastors, teachers, and business owners to spread prevention messages.
We also offer income-generation opportunities, such as raising chickens, which provide the option to stay home and earn money. Our community savings groups add another layer of protection, as debt puts families at tremendous risk for trafficking.
The combination of knowledge and economic tools equips people to protect themselves and rise above what can seem an endless cycle of poverty and despair. When people have access to the basics—food, water, shelter, education, health care—they are less likely to take a chance on unsafe migration.
"The solution to trafficking is definitely here in the village," Barry said. "If we can make a generation that is not bearing that scar, is not carrying that emotional, mental, and physical trauma, the country will be stronger and will move on to a better future."
As we work in the villages, our staff shares the hope of Jesus with many who are suffering. Our goal is to not only help people break the chains of poverty and abuse but also of sin and darkness. Only Christ truly sets people free.
"No program is going to change a nation," Barry said. "The Gospel, the hope of Christ is going to change a nation."
Loeum Pov and her husband placed their faith in Jesus 30 years ago after they were healed from a sickness. Their son is also a Christian. On one of the days when he was feeling well enough to talk, Sok Ra told his mother he was grateful to God for surviving.
"While I was on the boat a lot of men who worked with me who were not Christian were thrown into the sea for food for the sharks," he told her. "I am amazed that God has saved me from that bad situation."
Sok Ra's health is slowly improving. Before, he was able to communicate and understand what people said to him only about one day a week. Now, he is up to two or three days a week.
Their family worships in the church in the village. The congregation, Samaritan's Purse staff, and supporters continue to pray for Sok Ra's recovery.
Samaritan's Purse has reached almost 50,000 people through trafficking prevention work in Cambodia. We support anti-trafficking programs in other countries as well, including a ministry to women in the slums of Kampala, Uganda, and programs in India, Nepal, and Sri Lanka.
"Oh, do not let the oppressed return ashamed! Let the poor and needy praise Your name" (Psalm 74:21).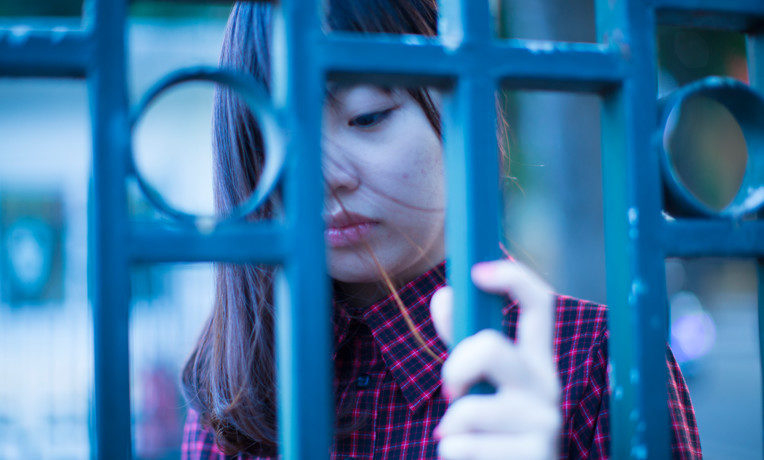 Help Prevent Human Trafficking
Samaritan's Purse works with churches along borders in Southeast Asia and elsewhere to help protect those who are most vulnerable to trafficking and slavery. Your gift will help us to reduce exploitation, provide vocational training, and introduce laborers to the One they can trust.
---
Human Trafficking/Exploitation 013964
Suggested Gift: $125