Watch the story of a military couple who experienced God's healing hand while in Alaska through Operation Heal Our Patriots. The 2017 season opens May 28; and don't miss the High Country Warrior Ride from Boone on May 20.
Army Sergeant Tad Sullenger was a different person when he returned from combat service in Iraq. Post-traumatic stress disorder (PTSD) drove him toward depression and contemplating suicide. It also drove away his wife and best friend, Felicia. Divorce was on the horizon. But God intervened and, during their time in Alaska through Operation Heal Our Patriots, the Sullengers saw a new future in Christ for their marriage and their lives.
The Lord used a week of Bible-based marriage enrichment in the Last Frontier state to prompt the Sullengers to recommit themselves to the Lord Jesus Christ, and they were baptized in Lake Clark.
Bless the Marriage of a Military Couple
013960
The Sullengers are only one of 160 military couples who came to Alaska through Operation Heal Our Patriots in 2016 and among nearly 700 couples who've participated in the project since it began in 2012. In total, more than 300 couples have rededicated their marriages to God and each other, and more than 270 have made commitments to Christ. Samaritan's Purse also provides aftercare to all couples, including 24/7 access to our ministry staff, additional enrichment opportunities, and an annual reunion.
2017 Season Opens May 28; High Country Warrior Ride Motors Out on May 20
Please pray as new groups of couples, 10 at a time, will begin to arrive at Samaritan Lodge Alaska this year on May 28. The season will run for 15 weeks, concluding September 8. All U.S. military couples come for a week of Bible-based marriage enrichment and have at least one spouse who has been injured or wounded in combat or combat-related deployments since September 11, 2001. (A 16th week, from Sept. 10-15, serves Canadian military couples.)
Also, on May 20, dozens of motorcyclists will ride in the sixth annual High Country Warrior Ride, which starts from Samaritan's Purse International Headquarters in Boone, North Carolina, and winds along the Blue Ridge Parkway. Proceeds go to Operation Heal Our Patriots. Get updates on
Facebook
, and check out
a story and video on last year's ride here
.
Operation Heal Our Patriots, a ministry project of Samaritan's Purse, focuses on bringing spiritual refreshment, physical renewal, and marriage enrichment to wounded and injured U.S. military service members and their spouses. To thank these brave men and women for their service and sacrifice, we offer programs uniquely developed to strengthen the marriage relationship and build hope for the future through the transforming power of God's Word.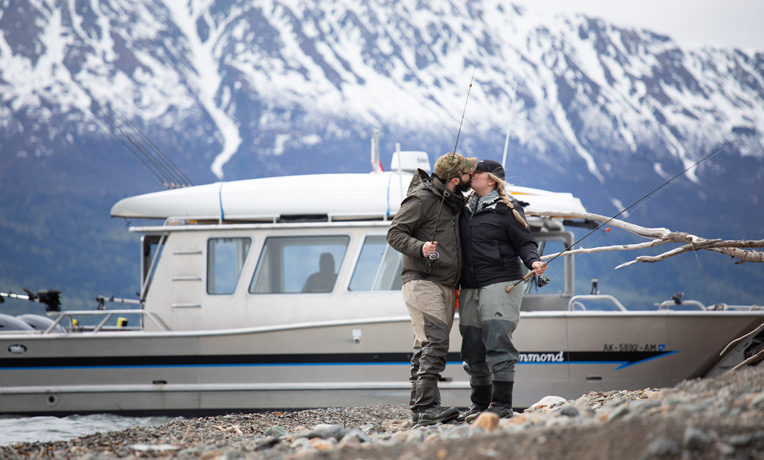 Bless the Marriage of a Military Couple
Operation Heal Our Patriots helps military couples build a strong spiritual foundation during a week of Biblically based workshops, relationship-building wilderness activities, and individual care by our retired military chaplains. We offer all this free of charge to these American heroes as a token of our appreciation for their service and sacrifice. Your gift will help us cover the costs—including transportation, lodging, activities, and long-term Family Care—so that we can help them find hope in the Lord.
---
Operation Heal Our Patriots 013960
Suggested Gift: $60