Our teams are deploying to middle Tennessee to help hurting homeowners in the wake of a devastating weekend storm.
U.S. Disaster Relief
013622
Areas of Middle Tennessee were deluged by 17 inches of rain over the weekend, resulting in deadly flooding that destroyed hundreds of homes, knocked down trees and power lines, and washed out major highways and bridges. At least 20 people were killed and, at one point, about 60 were reported missing.
Samaritan's Purse has deployed to Middle Tennessee to work alongside homeowners in hard-hit communities as they try to move forward and pick up the pieces after this extreme weather event. Billy Graham Rapid Response Team chaplains are also in the area to offer spiritual hope and encouragement.
Our host church and base of operations is:
Open Bible Assembly
938 Main Street
McEwen, TN 37101
Volunteers started work on Thursday, Aug. 26. More details about helping homeowners in Jesus' Name are available at spvolunteer.org.
Please pray for the many families struggling in the aftermath of this storm. Pray that they will experience God's peace and comfort during this difficult time.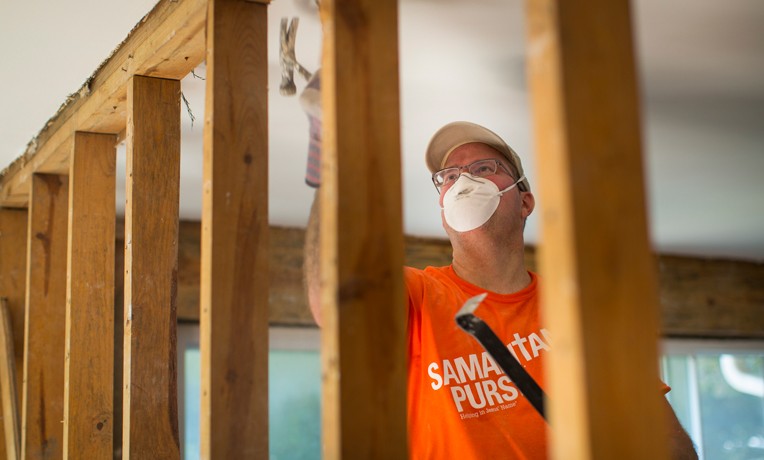 U.S. Disaster Relief
Samaritan's Purse mobilizes and equips thousands of volunteers to provide emergency aid to U.S. victims of wildfires, floods, tornadoes, hurricanes, and other natural disasters. In the aftermath of major storms, we often stay behind to rebuild houses for people with nowhere else to turn for help.
---
U.S. Disaster Relief 013622