God is using the ministry of Operation Heal Our Patriots to strengthen military marriages and bring people to faith in Him.
Bless the Marriage of a Military Couple
013960
Each year in September we're reminded why the United States is at war—why so many of our military men and women have been deployed into combat zones over the past 18 years. The world-shifting events of September 11, 2001, launched our nation into a global war on terror that continues to this day.
Since 2012, Samaritan's Purse has been serving these brave men and women through Operation Heal Our Patriots. Each year the scores of military couples who join us in Alaska are provided with time away from their everyday lives and Biblically based tools to strengthen their marriages.
U.S. Air Force Staff Sergeant Drew Browne and his wife Meradith came to Samaritan Lodge Alaska earlier this year. Drew's experience as an Explosive Ordinance Disposal technician had placed him in harm's way serving in Iraq and Afghanistan, and he'd witnessed some very difficult scenes in combat. He'd been injured himself and had lost close friends on the battlefield.
These experiences caused him to shut off his emotions, to internalize anxiety and fear, and to often distance himself from the people he loved. But through Biblically based marriage classes in Alaska, conversations with our retired military chaplains, and rejuvenating wilderness excursions, Meradith says she saw Drew smile more and laugh more than she had in years.
The Operation Heal Our Patriots summer season in Alaska is a life-changing, marriage-strengthening experience for the dozens of military couples who join us at Samaritan Lodge. The 2019 season, which ends this week, was no different. Many of the couples who came to Alaska this year drew closer to God and each other and started down a new road filled with healing and hope.
The Brownes were able to re-catch God's vision for their lives, their marriage, and their family. In response, they publicly recommitted their marriage and their future to God. Others that week received Jesus Christ as Lord and Savior and were baptized.
"I'm really excited to see what God has in store for us."—Drew Browne
"I'm very excited about what lies ahead," Drew said. "I have a new perspective on our marriage. I'm really excited to see what God has in store for us."
For the more than 1,000 U.S. military couples who've become a part of Operation Heal Our Patriots since 2012, their week in Alaska is only one piece of an ongoing ministry. Time at Samaritan Lodge marks the beginning of their connection to a large support network that includes chaplains, churches, and other military couples. Our Aftercare program also facilitates ongoing training and counsel, regional events, and an annual reunion.
Please pray for these men and women and their families to daily experience God's healing and life-changing power in their lives.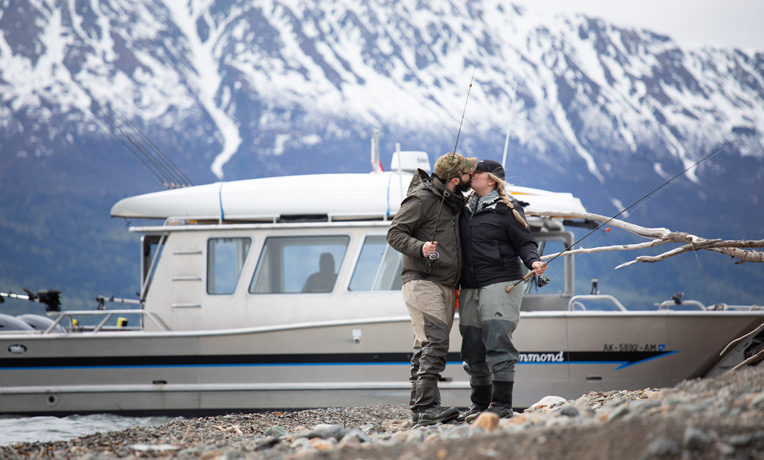 Bless the Marriage of a Military Couple
Operation Heal Our Patriots helps military couples build a strong spiritual foundation during a week of Biblically based workshops, relationship-building wilderness activities, and individual care by our retired military chaplains. We offer all this free of charge to these American heroes as a token of our appreciation for their service and sacrifice. Your gift will help us cover the costs—including transportation, lodging, activities, and long-term Family Care—so that we can help them find hope in the Lord.
---
Operation Heal Our Patriots 013960
Suggested Gift: $60