In Memory Of
Allen Wolf - Centennial, CO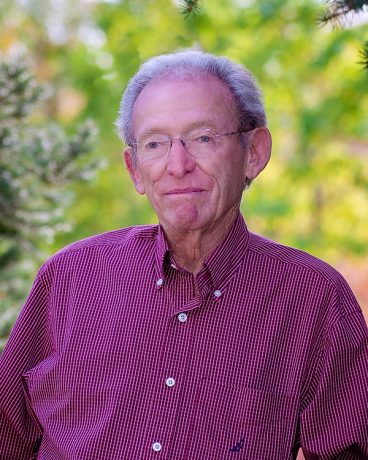 Allen Lee Wolf went home to be with his Lord and Savior, Jesus Christ, on September 8, 2022, in Centennial, Colorado, surrounded by his loving family. He was born to Frank and Era Lee Wolf on September 16, 1931, in Wichita Falls, Texas. Allen was a devoted and loving husband, father, grandfather, and uncle, and a loyal and devoted friend to many.
Allen proudly served in the U.S. Army, in Germany, from October 1954 to August 1956.
Allen met his wife Jean in Wichita Falls and they married in 1961. In 1965, they moved to Denver, Colorado, with their two daughters, LeeAnne and Karen, to begin a job with the Coca Cola Bottling Company. Following Allen's time with Coca Cola, he went on to continue a successful career in sales, working for various companies in the Denver area.
Upon moving to Denver, Allen quickly fell in love with the Rocky Mountains and he and Jean began cross country skiing, mountain biking, hiking and camping, taking them all over Colorado. Allen was happiest in the mountains.
Allen also had a heart for volunteering. He and Jean were long time members of Cherry Hills Community Church, where Allen spent many years as an usher. He also spent several years volunteering with the Salvation Army, working throughout the Christmas holidays. Allen also volunteered for a few years with Samaritan's Purse, working during the Christmas holiday season as well.
Allen is survived by Jean, his wife of 62 years; his daughters, LeeAnne Freddo and Karen Gerken; his sons-in-law, Paul Freddo and Kent Gerken; and his grandchildren, Cameron and Aubrey Gerken, and Paul and Will Freddo.
A memorial service will be held at the Dixon Chapel at Cherry Hills Community Church, 3900 Grace Boulevard, Highlands Ranch, Colorado, at 1:30 p.m. on Sunday, October 16, 2022.
*All obituaries are submitted by family and friends of the deceased.
Please enter the amount you would like to give and click continue.
Operation Christmas Child