In Memory Of
Herbert Vogler - Woodland Park, NJ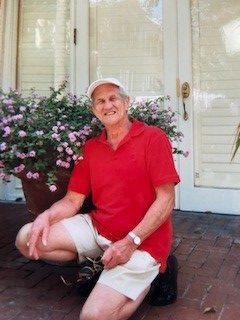 Herbert Vogler, 90, of Woodland Park passed away peacefully at his daughter's home in Wayne on May 28, 2021.
Herb was born in Jersey City on Dec. 9, 1930, to the late August and Johanna (Berens) Vogler. He proudly served in the United States Navy from 1951 to 1955. He earned a bachelor's degree from Fairleigh Dickinson University in 1962. Before retiring in 1992, he worked for 35 years as a switchman for NJ Bell in Rutherford.
Herbert was a proud member of the Wayne Elks Lodge #2181 and the American Legion Post #238 of Woodland Park.
Herb was the beloved husband of Susan Neigh and the adored father of Cynthia, Mark, and Valerie Vogler. He is also survived by his sister Myrtle Moeller, many nieces and nephews, his cat Pearl, and his grand-dog, Java. He was predeceased by his parents, his former wife Mary Ann, and his brother Burton Vogler.
Visitation is on Wednesday, June 2, 2021, from 4–8 p.m. at Santangelo Funeral Home, 635 McBride Avenue, Woodland Park, NJ. A funeral service will begin at 10:00 a.m. on Thursday, June 3, 2021, at Santangelo Funeral Home, and burial will follow at Restland Memorial Park, 77 Deforest Avenue, East Hanover, NJ.
*All obituaries are submitted by family and friends of the deceased.
Please enter the amount you would like to give and click continue. If you would like to send a memorial card or e-card, you will have the option to do so as you continue the checkout process.
Where Most Needed