In Memory Of
Ron Waggoner - Floyd Knobs, IN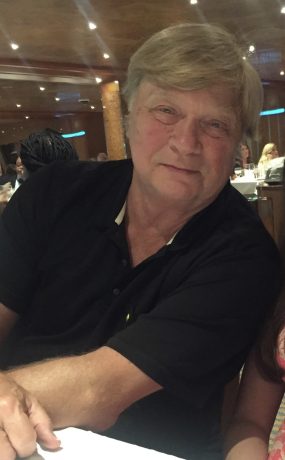 Dr. Ronald Lee Waggoner, 79, of Floyds Knobs, Indiana, passed away on Thursday, March 16, 2023. He was born on March 11, 1944, in Strawberry Plains, Tennessee, to Lee and Dorothy (Farmer) Waggoner. He is preceded in death by his parents.
Ron had many areas of focus in his life. As a young man he served honorably in the United States Army. He held four degrees; a Bachelor of Arts from Johnson University, Master of Arts from Christian Theological Seminary at Butler, Master of Arts from Lincoln Christian University, and a doctorate from Indiana University.
Ron was an athlete who played minor league baseball for the Detroit Tigers. However, his passion soon became the game of golf. He was an avid fan of sports in general, from watching professionals to his own grandchildren's sporting events. Additionally, Ron loved to travel. He and his wife, Jan, traveled both nationally and internationally throughout their lives. They also loved to spend time together at their lake house. Ron's greatest contribution was the deep and lasting impact on his community, both as minister and psychologist. He was well loved and will be greatly missed.
Ron is survived by his loving wife of 55 and a half years, Janet 'Jan' Waggoner; son, Chad Waggoner; daughter, Kassie (Ryan) Jones; grandchildren, Maddalynn Jones, KinsLeigh Jones, RiLee Waggoner, and Keegan Waggoner; and many other family and friends.
Visitation will be from 2:00–5:00p.m. on Thursday, March 30, 2023, at Newcomer Cremations, Funerals & Receptions (3309 Ballard Lane, New Albany). His Funeral Service will be at 5:00 p.m. on Thursday, at Newcomer Cremations, Funerals & Receptions.
*All obituaries are submitted by family and friends of the deceased.
Please enter the amount you would like to give and click continue.
Operation Heal Our Patriots