We Help in Jesus' Name
Samaritan's Purse brings physical relief and the Gospel to hurting people around the world.
Samaritan's Purse provides spiritual and physical aid to hurting people who are victims of war, poverty, disaster, disease, and famine.
As a Christian charity, we work in more than 100 countries, addressing critical needs such as food, clean water, shelter, and medicine with the purpose of sharing God's love through His Son, Jesus Christ.
We also support hurting people in the United States, including wounded U.S. military personnel and their spouses and homeowners devastated by natural disasters.
When disasters strike around the world, Samaritan's Purse responds immediately, quickly mobilizing staff and experienced relief workers to partner with local churches to meet urgent needs and provide life-saving care.
No matter where we go, we help in Jesus' Name.
• We have responded to devastating earthquakes in Haiti, Ecuador, and Nepal; typhoons in the Philippines; and to large-scale refugee crises in Europe, the Middle East, and Africa.
• The capabilities provided by our DC-8 aircraft and Emergency Field Hospital have enabled medical teams to deploy in recent years to war-torn Iraq, to Ebola-plagued Democratic Republic of Congo, to the storm-battered Bahamas, and to overwhelmed areas of Italy, New York, California, and elsewhere to treat victims of COVID-19. We were able to deploy most recently to help suffering people fleeing fighting in Ukraine.
• In our ongoing response in Ukraine, we have also transported thousands of tons of food and supplies to provide for displaced families. We continue to provide medical care as well. Our partnership with Ukrainian churches is a strong one as we work together to meet the needs of men, women, and children.
• Our U.S. Disaster Relief teams respond throughout the year in the wake of storms and other natural disasters, helping hurting homeowners clean up, comforting them, and coming alongside them as they restart their lives. In especially devastated areas, we stay long after to help communities rebuild their homes, such as in Mayfield, Kentucky, and Lake Charles, Louisiana.
• Through Operation Heal Our Patriots, we help strengthen the marriages and families of our wounded military veterans.
• World Medical Mission places Christian physicians, dentists, and other medical professionals on short-term volunteer service assignments at mission hospitals and clinics in Africa, Asia, Oceania, Latin America, and the Middle East. In addition, we have a number of surgical programs, including Children's Heart Project, that provide critical operations to those in need.
• We have an ongoing presence in many challenging areas of the world. From these country offices, we offer clean water and feeding programs, livelihoods and agricultural training, maternal care, assistance to persecuted Christians, critical aid to children in poverty, and programs for combating gender-based violence and human trafficking.
You can donate here and help us take the hope of the Gospel to the desperate, oppressed, and impoverished. Charity Navigator gives us a four-star rating—their highest. Samaritan's Purse is a 501(c)(3) tax-exempt charity.
FINANCIAL ACCOUNTABILITY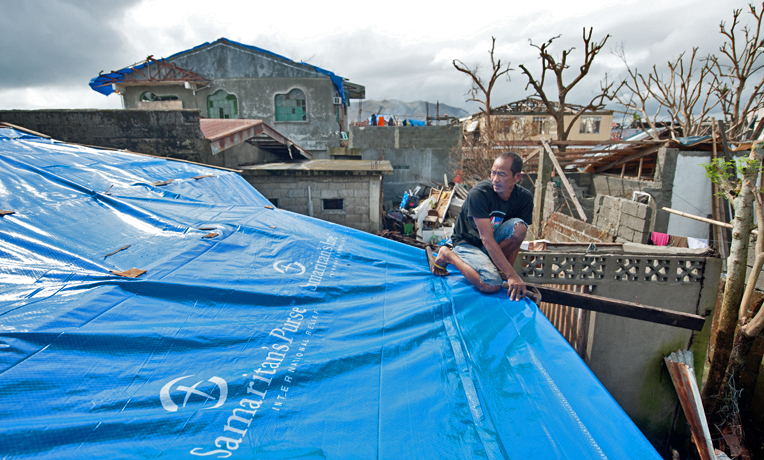 Where Most Needed
Your gift to "Where Most Needed" equips Samaritan's Purse with the resources—including personnel, materials, supporting services, buildings, and equipment—to fulfill our mission of relief and evangelism worldwide.
Where Most Needed
Where Most Needed - 012000